Local high schoolers compete in tractor driving contest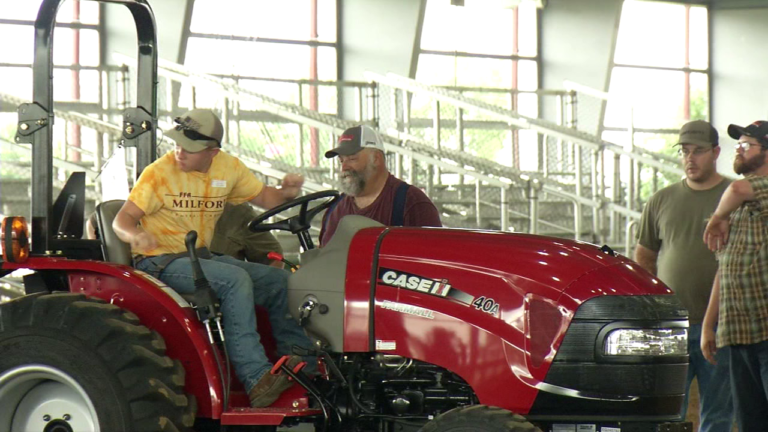 Besides all the food and games, the Delaware State Fair is also about promoting agricultural heritage and values.
One competition on Wednesday highlighted just that. 16 high schoolers went head to head for the 4-H and FFA tractor driving contest.
There are 5 different competitions, including driving a tractor safely and even taking a written test.
But this is so more than just a competition. For Delaware, agriculture is the number one industry in the state, which is why it is so important to teach everyone how to operate machinery properly.
Beyond that, it gives future farmers a hands on experience.
The top winner will go to the Eastern State's Exposition this September, which is in Springfield. 16 states compete here.
If Delaware wins, that is some major recognition. We're told in the past, the first state has done very well in this exposition.