Flags taken from veteran display at Heritage Shores Club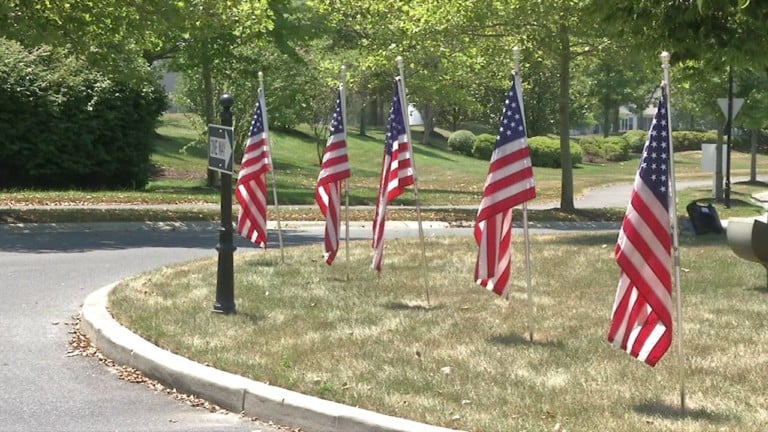 In Delaware, a community is in shock after a discovery was made outside of a club in Bridgeville.
For the last seven years, the Heritage Shores Military Club has honored our brave soldiers and veterans through their Flags for Heroes program, but recently someone decided to ruin their memorial.
Two of their flags have disappeared.
"I was very upset ," says Phillip Clark, the Chairman of the Heritage Shores Military Club.
"I'm broken hearted," says Joe Shearer, the Co-Chairman of the Flags for Heroes at Heritage Shores Military Club
On patriotic holidays the club displays dozens of American flags to honor those who served and each one has a personal touch.
"Every flag has a set of dog tags on it, one for the person who dedicated the flag and one for the person they are honoring," says Clark.
However, this 4th of July some of the flags went missing.
"I believe it was the evening of the 4th of July when the flags disappeared. There was a pole with no flag on it, they left the pole but they took the dog tag," says Clark.
Unfortunately that wasn't the only time things were stolen.
"And then on the night of the 6th or morning of the 7th another flag disappeared," says Clark.
Leading members to call on the community for help. Clark made post on Facebook in an effort to find the flags and dog tags, and has already received an outpour of support. Now he's just hoping the flags come back.
The flags can be returned to the club lobby and the person returning the items can remain anonymous.