FDA: Recall, allergy alert issued for Wish Bone salad dressing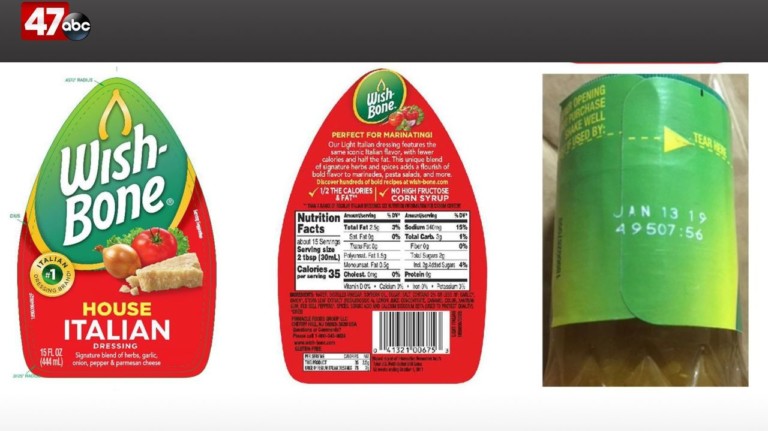 Federal officials say over 7,000 cases of the salad dressing is involved in the recall regarding the product's contents.
The United States Food and Drug Administration says on June 28, Pinnacle Foods Inc. voluntarily recalled a limited number of Wish Bone House Italian Salad Dressing (15 oz.). Officials say the recall comes after it was learned from a customer hat a limited number of bottles were mislabeled. The product apparently contains milk and egg, known allergens not declared on the bottle.
According to officials, anyone with allergies or severe sensitivity to milk or egg may risk having a life-threatening allergic if they consume the product. Officials say a total of 7,768 case of the salad dressing are involved in the recall.
Authorities say no illnesses have been reported. Ultimately, the product is safe to eat if you are not allergic to milk or egg.
The product is being removed from store shelves and more information about the recalled product can be found below.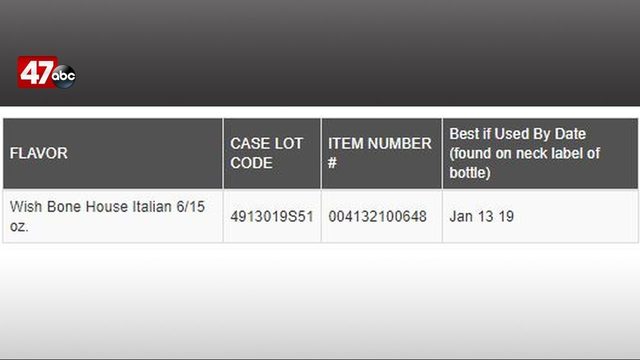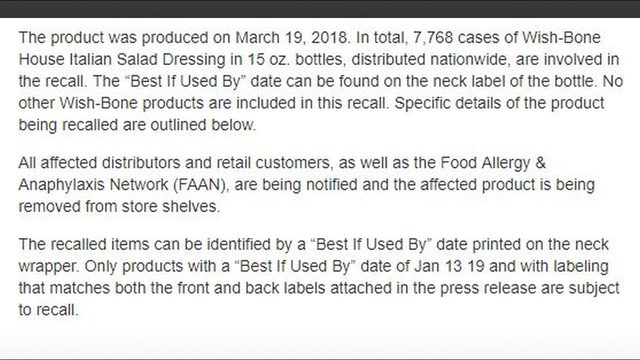 If you have questions regarding the recall, call Pinnacle Foods Consumer Care at 888-299-7646.