Elimination of straws may be good for the environment, but the disabled community may be at risk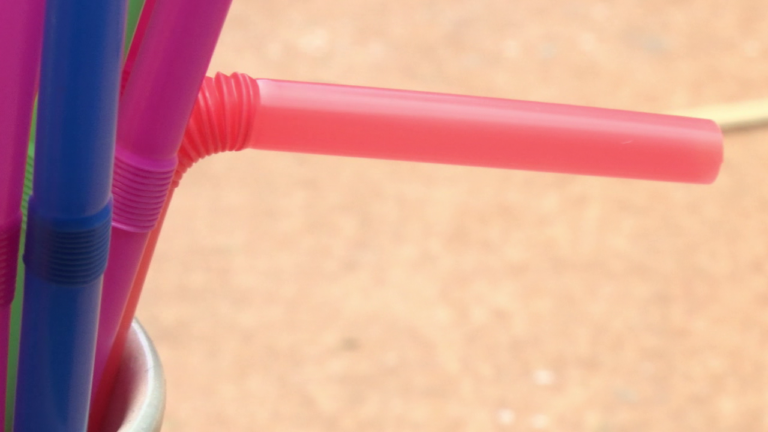 A simple plastic straw doesn't seem like a luxury but many people are still able to enjoy their favorite drinks.
But that's not the case for everyone. For some people, straws are a line to survival.
And many places are starting to eliminate straws. Locally, in Ocean City, they have been aggressively trying to cut down on the plastic that ends up in the environment and to do that they started the Strawless Summer Campaign. We're told over 30 restaurants are now involved with that effort. As for Starbucks, they plan to get rid of plastic straws at all stores by 2020.
Organizations like United Needs and Abilities and Dove Pointe in Salisbury know how important certain adaptive pieces are, such as straws.
UNA's Executive Director Michael Dyer says straws can help with certain things. "The swallowing itself and be someone who may have the disability impact or limit their ability to eat certain things, drink certain things. A person who may have a disability in relating to their hands where they won't be able to hold something in a certain way or lift it in a certain way to raise a cup to drink from," Dyer tells us.
Most of the places saying bye to straws will still offer them by request. But those alternatives may not be plastic and that's still a problem. Paper straws can dissolve easily, if a person takes too long to drink. It can disintegrate and cause the consumer to choke. As far as metal, it's not as flexible for those dealing with mobility impairments.
But local organizations aren't too worried just yet.
Don Hackett, Executive Director for Dove Pointe says, "If any of our individuals are receiving support in the community or going out for dinner, we certainly ensure that they have their adaptive spoon or equipment if that's required."
We're told those dealing with any disabilities are always ready for any given situation and have their adaptive pieces with them.
If you'd like to support and raise funds for United Needs & Abilities, they will be hosting a golf tournament and crab feast September 28, 2018.