Efforts are underway to bring Millstone Theatre back to life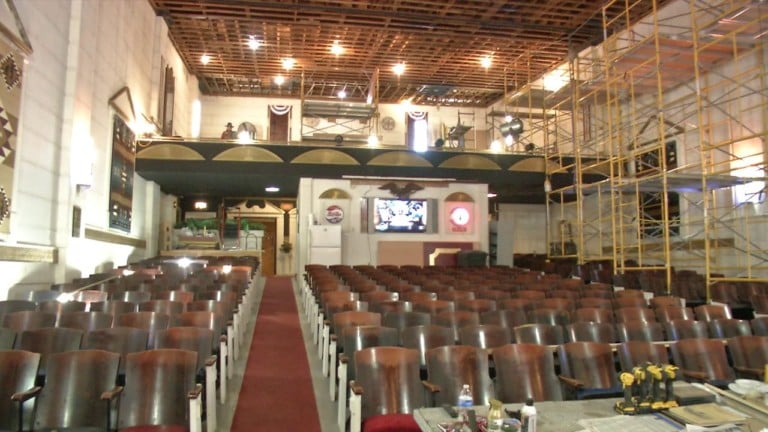 In Millsboro, residents are looking to bring a historical site back into the spotlight. It's been almost 50 years since the Millstone Theatre gave its last curtain call.
The community is now planning to restore it for the next generation of artists.
"They drive by every day and never know this is actually here," says Eric Clarke, the owner of the Millstone.
"It's deceiving, the facade does not tell the story. Behind that facade there's a beautiful 400-500 seat theatre," says Sheldon Hudson, the Millsboro Town Manager.
The theatre was built in the 1930's and was once a huge hub of entertainment for the town.
"Movies were shown and also plays, where people were introduced to cinematic and theatre. There were also performers," says Clarke.
The Millstone gave it's final show in 1974 and now the new owner is looking to bring it up to code for the community to enjoy once again.

"Obviously you have to start at the top, secure the water leak, put a new roof in, understand the structure.Update exit signs, bathrooms," says Clarke.
Clarke is looking to transform it into a performing arts center and once again show classic films. He says remodeling it could cost a couple hundred thousand dollars. Money that he hopes to get through grants, and for him and the town every dollar is worth it.
"I think with the town growing the way it is we have renewed interest, enhanced interest in seeing that type of entertainment option in the town," says Hudson.
"I'd like to see the town lined up at the door, something nice on the marquee that has a nice entertainment show coming and people can have a good time," says Clarke.
Right now the owner is in the process of getting the theatre historically recognized. This would allowed more opportunities to apply for grants to help fund the project. They hope to have the new Millstone up and running by 2020.
For more information on how you can get involved, you you can email, millstonetheatre@gmail.com.