Capital Gazette journalists are sharing their story in their Friday paper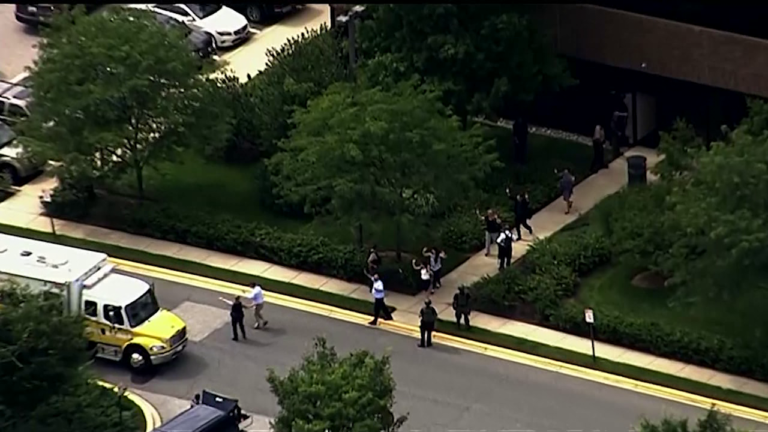 Journalists at The Capital Gazette are working to cover the mass shooting that unfolded in their office and to put out a Friday paper.
Photojournalist Joshua McKerrow tweeted Thursday that he wasn't there when the shooting that killed five people broke out, but he headed to the scene.
McKerrow says he is working to cover the story with two Capital Gazette reporters and with assistance from colleagues at the Baltimore Sun, which is owned by the same company.
Reporter Chase Cook tweeted: "I can tell you this: We are putting out a damn paper tomorrow."
High school sports editor Bob Hough (Hoke) told The Associated Press he and a colleague were working on the sports section from his home Thursday evening.
Hough, who wasn't at the office during the shooting, says he expects to publish a full section.