Camp Odyssey gets down and dirty for Mud Madness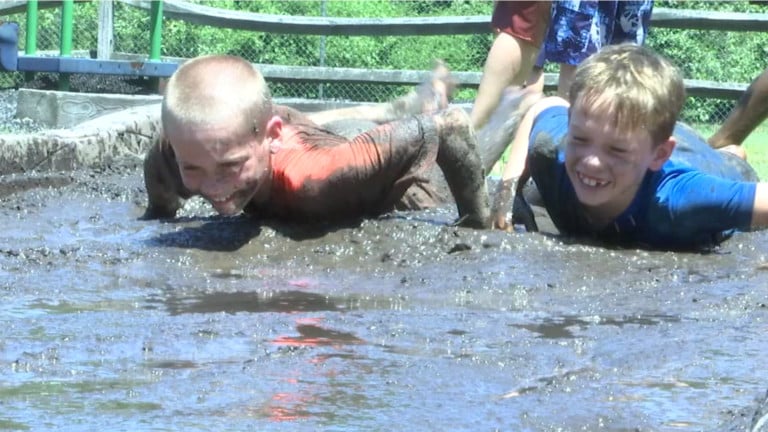 Most parents tell their kids not to get dirty, but on Friday at Camp Odyssey broke that rule for their annual Mud Madness festival.
It's a lot of running around, a lot of mud and a whole lot of screaming and getting dirty. It's a camp favorite every year at Camp Odyssey in Salisbury.
"It's really fun. I'm pretty much, I don't really know if I've ever been muddy before this might be my first time but this is really fun and amazing," explains camper Charles Pulcher.
"It's awesome! It's just very exciting, it's just one time a year and you always get to do it," says campers Elijah Armstrong and Phoenix Banks.
It's a day full of muddy fun in the sun from the mud obstacle course and mud castle building to the water slide. There's really no way to stay clean and dry.
That's why 47 ABC's Dani Bozzini joined in on this muddy mess, although being a kid again was harder than she remembers.
And this festival isn't just a favorite for the nearly 100 kids in camp, it's also a blast for the camp counselors who get to be a kid for the day.
"Being someone that's grown up in camp, it's one of my favorite days of the whole summer and just being a part of making that magic and memories happen is an amazing experience," explains Emily Jones. Activities Director for Camp Odyssey.
It's a muddy tradition that's been going on since 1991 and one that Camp Odyssey will always continue.
"I think just keeping it alive no matter where we are, no matter where the location is the spirit of Mud Madness is always here with us," adds Katie Serenyi. Asst. Director for Camp Odyssey.