All fun and games at the Delaware State Fair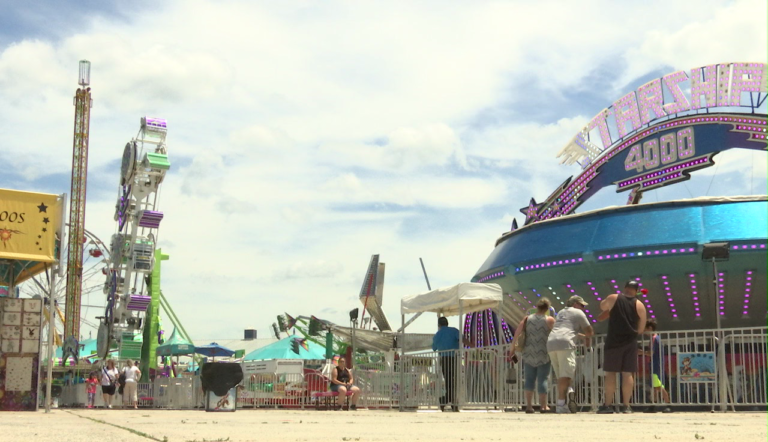 "They come in we let them in they get on and he runs the rides like he controls it," said ride attendant Clifton Jackson.
You can go high, or low fast or slow, whatever you prefer there's a ride for everyone at the Delaware State Fair.
"They're just so fun it's fast and it's thrilling and I love the thrill of them and they're awesome to go on especially with my friends and family," said fairgoer Michael Rodriguez.
The Delaware State Fair has rides for people of all ages to enjoy and this year they're taking it to new heights. To make sure it is truly all fun and games, mechanics and officials test and inspect each and every ride to make sure they meet safety standards.
"Making sure nothing is messed up on there on the wheels and all that. So nobody gets hurt or nothing on the rides and stuff" said Jackson.
On Friday the 47 team checked with some fair-goers to find out which rides you can't miss.
"The favorite? Probably that rollercoaster over there. I love the roller coaster I've always loved the roller coaster," said Rodriguez.
"I like the zipper It's like you don't even know what's up and what's down it's like nothing but just wild mindless fun," said fairgoer Alex Janusz.
And no matter if it's your first year here or your 10th the rides at the fair will be sure to give you memories that will last a lifetime.
" It means a lot, it's awesome I used to come here when I was little and it's awesome to see everything still here," said Rodriguez.
And if you can't make it to the rides by the end of the night Friday, the carnival rides are scheduled to open up again tomorrow at 1 PM.