47 ABC learns that five more bald eagles were found dead on an Easton farm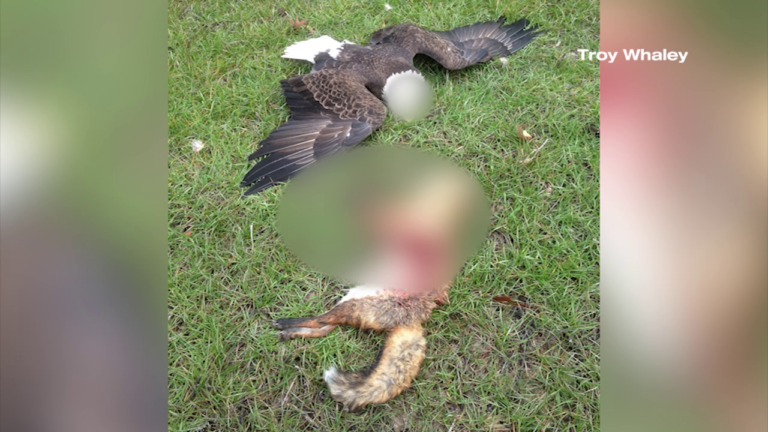 47 ABC has learned that five bald eagles and a fox were poisoned and died on an Easton Farm.
The discovery was made back in January of 2017 but the details are now just coming to light thanks to a journalist and a concerned citizen.
Pictures from that citizen, Troy Whaley, show exactly what was found.
According to reporter Donna Cole at WNAV, who shared details with 47 ABC, pathology examination reports show that all the animals died from ingesting carbofuran, a pesticide that was officially banned in 2009.
In that report, officials with the U-S Fish and Wildlife Service say that the eagles ingested the poison after scavenging on the fox.
Killing a bald eagle is a violation of the Bald and Golden Eagle Protection Act and the Migratory Bird Treaty Act.
As of right now it's unclear if charges will be filed or if investigators even know who is responsible.
Just a few weeks ago, we learned that the same pesticide used to kill these animals, killed 13 bald eagles in Federalsburg back in 2016.
For more information and the original article from WNAV click here