Union and State split on staffing problem at ECI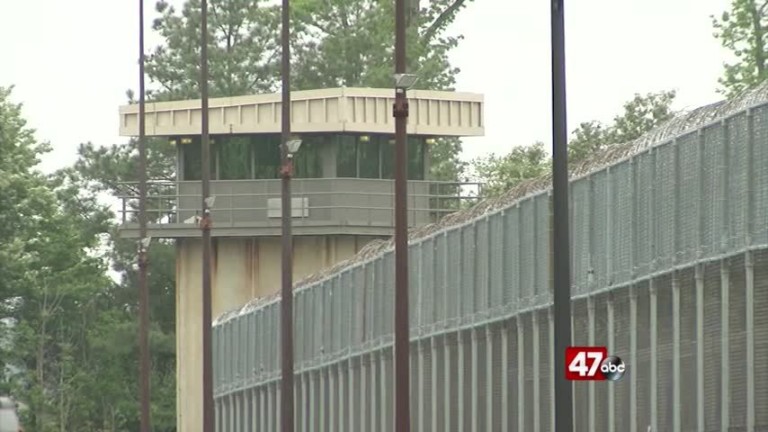 Understaffed, forced to work mandatory overtime and scared. That's been the cry from Eastern Correctional Institution officers for over a year. Last week things may have hit a head when prisoners staged a 'peaceful' protest.
Things were thankfully resolved and all staff went home that night to their families, but now some speculate things may get worse if the staffing problem isn't fixed.
"I have no doubt that if we don't get something changed and if we don't get some people hired we're going to have it, it's going to happen it's inevitable," said John Baker, a former correctional officer and case manager at the prison, who retired this spring after 26 years.
Right now the prison is on lockdown, but while that's going on Baker believes a storm may be brewing.
"When they come off of lockdown if I get a phone call next week and somebody says hey they've hurt somebody or they've destroyed a housing unit, it wouldn't surprise me in the least," Baker said.
Baker started his career at ECI in 1992 and tells 47 ABC he's never seen things this bad at the prison.
"The atmosphere at the prison is terrible and like I say the inmates see it, the inmates feel it and the officers, it's certainly taken a toll on them and even the support staff," Baker said.
These problems at the prison have been mostly connected to one thing, a problem with staffing. If the prison is fully staffed, that means no more mandatory overtime, better morale and inmates would be able to receive more recreation time because there would more staff to watch them.
Currently, the Department of Public Safety and Correctional Services says they're down 94 correctional officers at the prison. but despite that, they tell us they have full confidence they have things under control and correctional officers don't need to be scared to go to work.
"ECI is safe because every day the warden and his team ensure that every position is staff. Now we may have to do that by utilizing overtime but every position is staffed," said DPSCS Secretary Stephen Moyer.
They also believe they've found a solution to the staffing problem. Moyer announced Thursday the state would try something they've never done before, hiring an independent recruiter to launch a nationwide search to find qualified candidates.
"We've been to churches, we've been to the Walmart parking lot. So, I think we need to expand this to a national search, maybe even look at some folks who are coming out of the military," Moyer said.
Moyer adds the problem over the last three years with hiring have not been that people haven't been applying to the job, but rather that most of the candidates applying have not been able to pass a key part of the process.
"The legislature in 2015 passed a law that requires all correctional officers to pass a polygraph and it created an immediate challenge for us as far as hiring correctional officers," Moyer said.
Correctional officers and the union that represent them seem to agree, the polygraph test has been a problem. However, unlike the state they say the problem isn't with the applicants taking the test, it's with the test itself.
"The solution is a polygraph test that makes sense, you'd be surprised if anybody could past that test," said Jack Hughes, an AFSCME union representative.
Moyer has noted there are concerns with the test and even went as far as to bring someone else in to examine it. But they too found nothing wrong.
"I went the extra step and brought in a national expert to look the way we've implemented it and it's right in line with the best practices from across the county," Moyer said.
But the union says they've heard this all before, claiming it's just the same old song and dance they've seen from the state.
"I mean it's been two years, same story, it's getting old," said Hughes. "I don't know what their motive is, but I don't believe they are trying to hire they're not seriously trying to hire correctional officers."
Ultimately something will have to give. Moyer has given the state one month to hire the recruiter. Meanwhile the union believes even that may be too long to wait.
"If he doesn't correct this staffing problem it's going to be too late, we're going to be talking about a death," Hughes said.