Trammell powers Gold to 2018 DFRC Blue-Gold All-Star Game win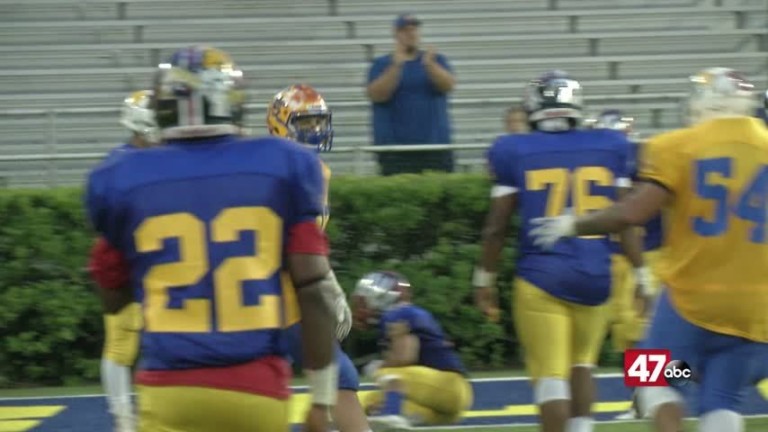 Powered by a 96-yard pick six from Julian Trammell (Caesar Rodney), the Gold team defeated the Blue team 24-14 in the 63rd annual DFRC Blue-Gold Football All-Star Game.
Highlighted from the top seniors all across the first state, the game is a celebration of the foundation which aims to, "enrich the lives of Delawareans with intellectual disABILITIES."
The game, which splits the northern schools (Blue) and southern schools into two teams (Gold), was scoreless until the end of the first quarter, when Milford standout David Bowman broke a short touchdown run.
The highlight though came from Trammell, the game MVP, when he picked off his second pass of the game and returned it to the house, 96-yards; the second longest interception return for a touchdown in the 63-year history of the game.
More Riders wanted to get in on the action, as Jared Wagenhoffer connected on a 38-yard touchdown to teammate, and classmate, Bailey DeAtley.
29 Henlopen Conference players suited up for the Gold squad, which was coached by Bill Collick, the Cape Henlopen head football coach who will retire after 42 years at the end of June.