Sens. McCain, Coons urge President Trump to withdraw migration nominee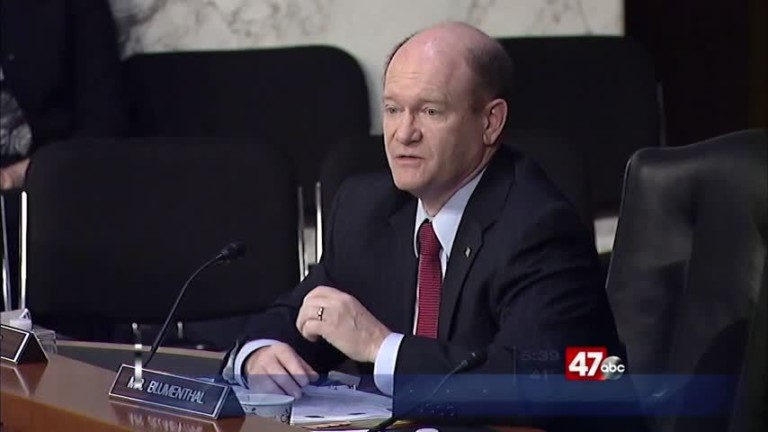 (AP) – Republican Sen. John McCain of Arizona and Democratic Sen. Chris Coons of Delaware are calling on the Trump administration to withdraw its nominee for a key State Department position over his "lack of empathy" for immigrants.
The senators oppose Ronald Mortensen's nomination for assistant secretary of state for Population, Refugees and Migration. They're telling Secretary of State Mike Pompeo in a letter obtained Tuesday by The Associated Press that Mortensen has "spread misinformation about immigrants" and showed "a lack of empathy for innocent men, women, and children fleeing violence and oppression."
They say his nomination "sends a chilling message" to persecuted people worldwide.
President Donald Trump nominated Mortensen in May. He previously worked at the Center for Immigration Studies, a think tank deemed a hate group by the Southern Poverty Law Center.