Salisbury hoops continues busy offseason with skills camp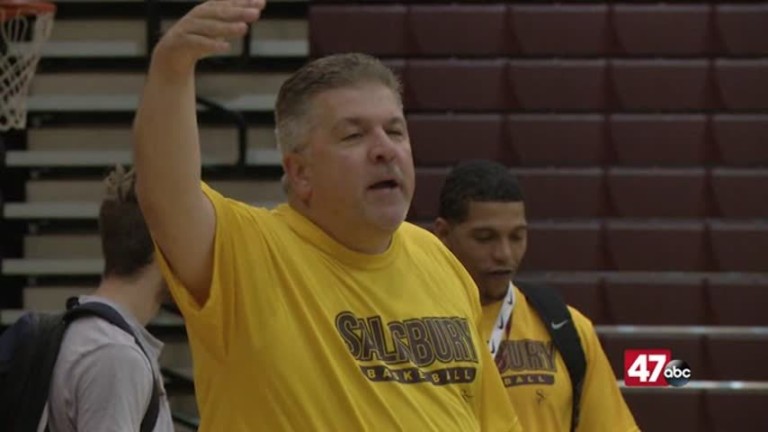 Under the direction of Salisbury University Head Men's Basketball Coach Andy Sachs, the Sea Gulls are wrapping up their 2018 Complete Skills Camp.
Aimed to hit on all facets of the game, the camp is a four-day event that brings in kids ages eight 17 from all around the region, some as far as Chicago.
With station drills, games, scrimmages and contests, Sachs, his coaching staff and his players look to make every camper better, each day.
Sachs has been working and conducting camps for the last 30 years, and has been running this since he took the helm of SU three years ago.