Riders can't hold on, overtaken by Padua in DI title game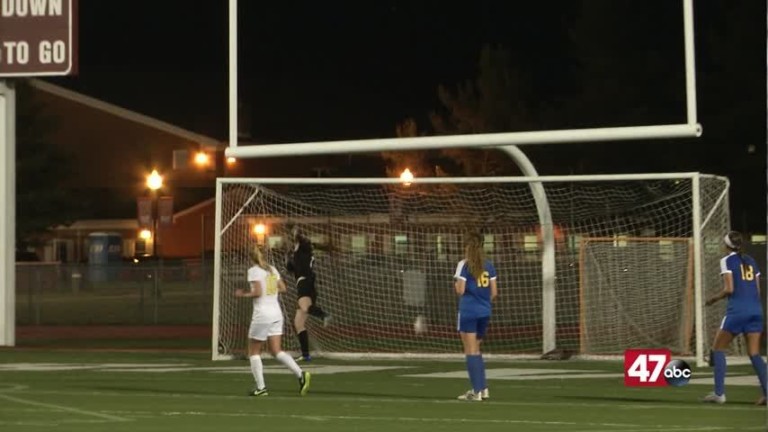 The Caesar Rodney girls soccer team got the first goal of the game just 2 minutes into the game, and had plenty of other chances to extend that lead, but we're ultimately overtaken 5-1 by Padua in the DIAA Girls Soccer Division I Championship game.
In the 3rd minute, CR would strike. Jessie Prillaman hit a perfect header of the game's first corner. The ball would deflect off Prillaman's head- and onto Laynee Ford's knee, and into the back of the net.
The Riders would have many opportunities to double their lead over the course of the first half, but would've been satisfied going into the half with the 1-0 lead, but Padua had other plans.
At the beginning of stoppage time, Rachel Simpson would rip a shot thru the box to tie things up at one. Shortly after Simpson's goal, a ball rolling around the CR box would be hit by Olivia Bocchetti, giving Padua, who trailed most of the first half, the lead just seconds before halftime.
The Pandas would pitch a second half shutout and score 3 more goals in the second half, including two by Brieana Halo. Caesar Rodney finishes the season with a record of 12-2-1.