Program offers graduates expanded horizons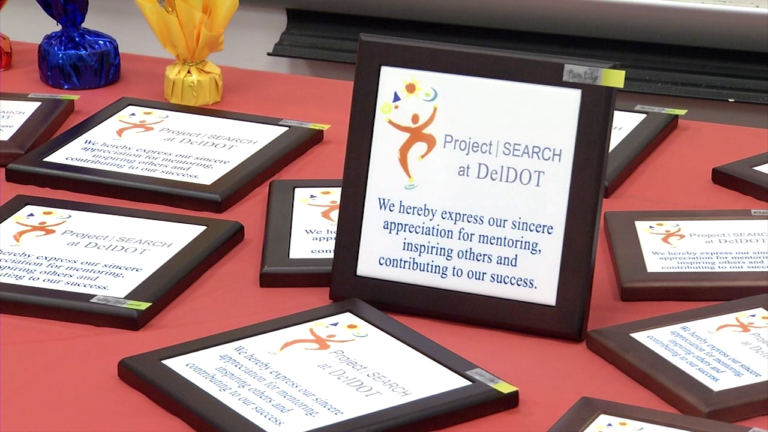 Seven high schoolers from Caesar Rodney were recognized at DelDOT's innaugural Project SEARCH graduation ceremony Friday.
Project SEARCH is a transition program for high school students with disabilities.
Caesar Rodney and DelDOT partnered to give these young adults opportunities to expand their horizons by offering them internships for tasks such as maintenance, working in the finance department, snow removal, even photography.
"This creates huge opportunities," said Todd Webb, Project SEARCH business liaison for DelDOT. "One it builds their resume up. It gets them exposed to opportunities they probably wouldn't have ever had. It gets them exposed to being out in the public to really learning their soft skills. They're not only learning the job skills, they're also learning soft skills. How to deal with people and how to deal with situations."
Of the seven graduates, five already have secured employment the other two we're told are well on their way.
The program already has ten interns signed up for the next school year.