Plane crashes near golf resort in Maryland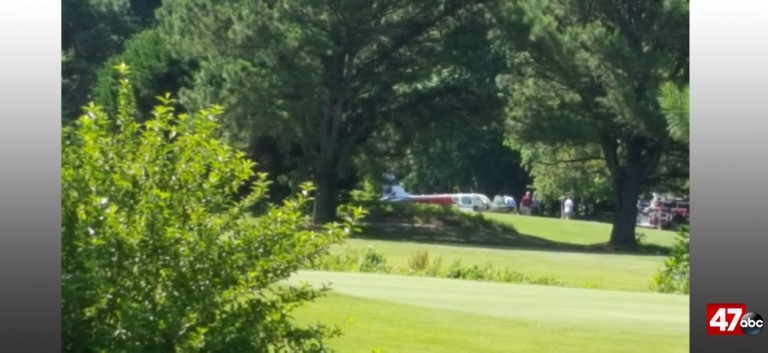 Authorities say that a small plane crashed near a local golf resort in Berlin, Friday morning.
Maryland State Police told 47 ABC that at 9:17 AM a Beechcraft Debonair aircraft crashed near Assateague Greens Golf Center and Eagles Landing golf course just off of MD-611.
According to the report the plane, for unknown reasons, had to make an emergency crash landing shortly after take-off from the Ocean City Municipal Airport. The investigation revealed that the pilot of the plane, Guerrino Mascelli, and the passenger, his wife, Mary Mascelli are both 60 and Berlin residents.
Troopers say the couple was able to exit the plane, which was on fire at the time, without help and no one on the ground was reportedly injured. Both crash victims were transported to Penisula Regional Medical Center. Guerrino was flown to the hospital by Troop 4 and Mary was transported by ambulance to the hopsital.
The cause of the crash is still unknown and Maryland State Police are still investigating the scene and 47 ABC will update the story as more information is released.