Md. man arrested in connection with vehicle fire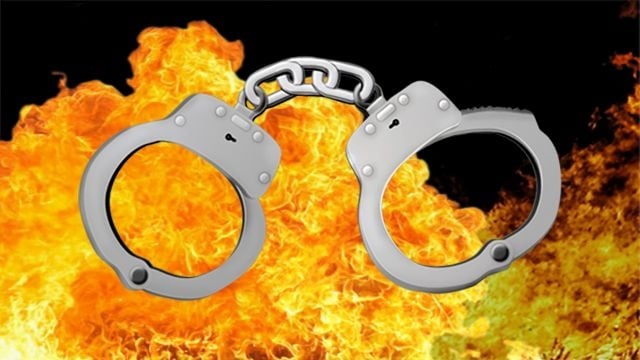 A man is facing decades in prison after police say he was arrested in connection with a Talbot County vehicle fire.
The Office of the Maryland State Fire Marshal says on June 15, their Upper Eastern Region officials were notified by the Talbot County Sheriff's Office about a vehicle fire that happened in the 7700 block of Woodland Circle, on June 14. Authorities say their examination of the the burned 2003 Chevrolet pickup truck revealed that the vehicle was intentionally set on fire and 21-year-old Antonio Joseph Ruffini was identified as the owner and the suspect.
According to the report , on the night of the fire, Ruffini was charged by the Talbot Sheriff's Office for motor vehicle and alcohol related charges after getting into a disagreement with family at the Easton address. At the conclusion of their investigation, authorities say Ruffini was arrested on Monday without incident.
The Easton Man was charged with arson second degree and malicious burning.
If convicted of both charges, officials say the 21-year-old could face 25 years in prison and/or $35,0000 in fines.