Local fifth grader wins $2,500 for kindness speech, will donate to Salisbury organizations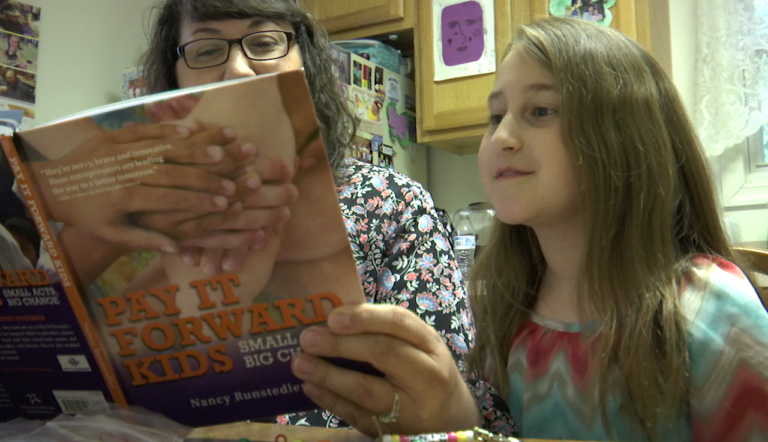 While Savanna Brooks may only be in fifth grade she's already accomplished some huge goals, and she's just getting started.
"I knew it was going to be the start of something really big," said Savanna.
Back In May, Savanna submitted a kindness speech to the Think Kindness Organization that looks to inspire acts of kindness in schools, communities, and around the world. The winner would win up to $2,500 to go towards a kindness project of their choice. And out of 90 kindness speeches, Savanna won first place.
"It's something that I'm never going to forget. That moment. I will always remember it," said Savanna.
Family and friends of Savanna say being kind is something that's always been important to her. She even started a Kindness Club at her North Salisbury Elementary School.
"I'm so proud of her just because it's values that have been instilled in her, there are things that she feels that she wants to do to spread kindness. I think she sees the way that kindness can change people," said Savanna's mother Heather.
"Being kind I know is really important because it can make an impact on people's lives that they'll never forget. It's a great trait to help you make friends, and it's also scientifically proven to make people happy," said Savanna.
As for what Savanna will do in the community with the money she's won? Well you're just going to have to wait and see.
"I have a plan, I can't share everything quite yet, but I do know that I'm going to be donating a certain amount of money to four different organizations," said Savanna.
And while Savanna isn't giving away too many details as to what her kindness project will be, she did tell 47 that she's already set aside money to do something that will help to continue kindness throughout Salisbury.