Local farmers and Congressman discuss recent agriculture problems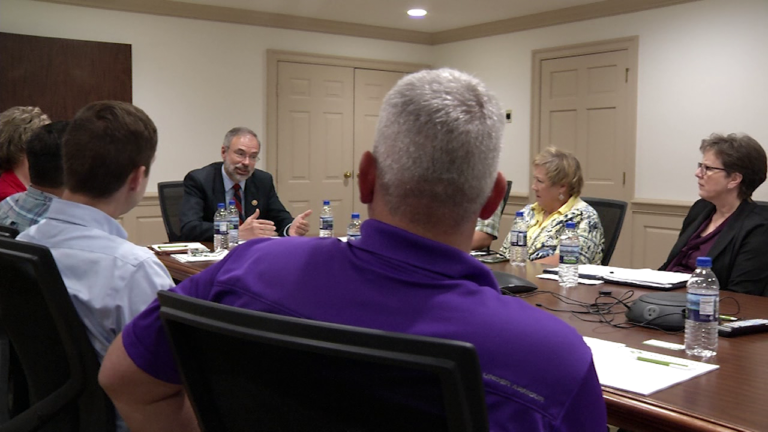 Congressman Andy Harris also with local farmers to discuss this year's farm bill, crop insurance and conservation on Friday.
According to the farmers, it's important that they are able to continue to apply for a guaranteed loan using farm service agencies.
Another important tool that was talked about is crop insurance, which has been important for local farmers especially with the recent rains.
However, one topic that stood out the most was the discussion about making it easier for farmers to access the internet.
"The one thing for agriculture to grow is [that farmers] need good internet service so [they] that use GPS or Global Positioning… have internet service," said Board Member at MidAtlantic Farm Credit, Jenny Rhodes.
Other important topics discussed at the meeting included rural infrastructure and tariffs.