Del. revenue estimate rises again as budget votes near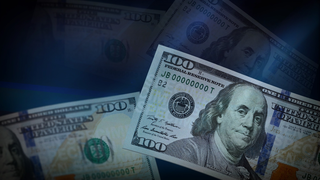 (AP) – A state panel has added more than $46 million to this year's government revenue estimate as lawmakers prepare to vote on budget bills for the upcoming fiscal year.
Monday's update by the Delaware Economic and Financial Advisory Council comes two weeks before fiscal year 2019 begins July 1.
While this year's estimate increased by $46.5 million, or 1.1 percent, over last month's projections, the 2019 forecast remained flat.
In six meetings since September, the council has boosted this year's revenue estimate by almost $187 million, or 4.4 percent. Over the same period, revenue projections for fiscal 2019 have increased by about $155 million.
The latest numbers will be considered by lawmakers as they complete a proposed capital budget for next year and a grants package for community and charitable groups.