A look at some of Maryland's top Primary Election races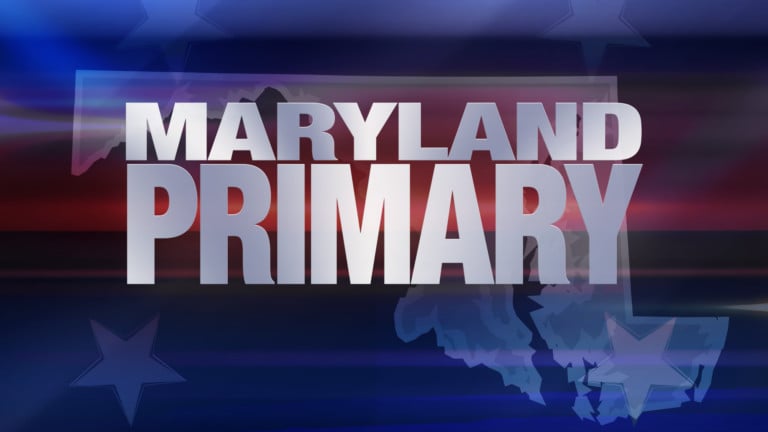 Beginning at 7 AM, on Tuesday, Marylanders will have the opportunity to exercise their right to vote. Because Local Matters, 47 ABC is providing extensive coverage with everything you need to know, in order to cast your vote.
The race that most people are familiar with is for Maryland's governor. Eight candidates are vying for the Democratic nomination, to go up against current Governor Larry Hogan. Those candidates are Rushern Baker, Ralph Jaffe, Ben Jealous, James Jones, Rich Madaleno, Alec Ross, Jim Shea and Krish Vignarajah.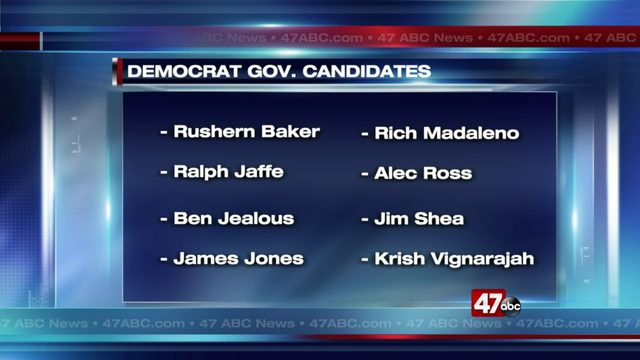 Hogan is running for reelection and has been in office since January 2015. He's Maryland's second Republican Governor in nearly 50 years.
Meanwhile, Shawn Quin is running as the Libertarian candidate and Ian Schlakman is running as the Green Party candidate. But those two people will only be on the ballot in November.
There are quite a few candidates up for Maryland's U.S. Senator spot, which is currently held by Democrat Ben Cardin and has been for over a decade. Eleven Republicans and eight Democrats, including Senator Cardin, are competing for the chance to be back on the ballot in November.
Another big position on Tuesday's ballot is Maryland's First Congressional District. This district represents the Eastern Shore of Maryland including Caroline, Dorchester, Queen Anne's, Somerset, Talbot, Wicomico and Worcester Counties.
Congressman Andy Harris is running for reelection and two other Republicans are also on the ticket. Meanwhile, six Democrats are on Tuesday's ballot and all of them want a shot at representing the state's First Congressional District. Andy Harris has represented the First District since 2011.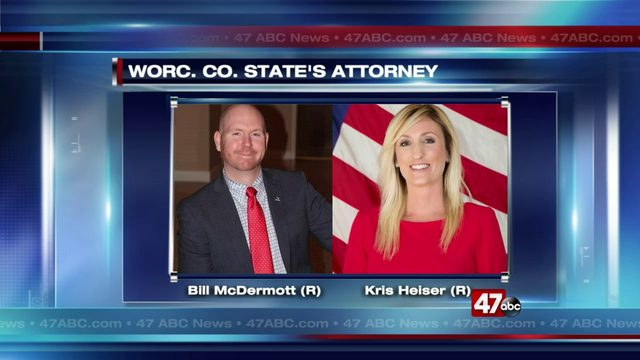 Worcester County residents are also deciding on their State's Attorney, and they have two Republican candidates to chose from. Bill McDermott was named interim State's Attorney in January. He took over for Beau Oglesby who is now an associate judge for Worcester County Circuit Court. Kris Heiser is running against McDermott. She has been an assistant state's attorney in Wicomico County since 2011.
Closer to home, four Republicans are vying to represent District 38C, which covers Worcester and Wicomico Counties. Those candidates include Wayne Hartman, Joe Schanno, Jim Shaffer and Ed Tinus. They're running for the seat that Mary Beth Carozza currently holds, because Carozza is running for Senate District 38 against Democrat Jim Mathias.
Some Dorchester and Wicomico County residents will also be voting for their Delegate for District 37A. Democrat Sheree Sample Hughes is running for relelection and has served in that position since January 2015. She'll have to get through Democrat Charles Cephas before she'll get the chance to keep her seat against Republican Frank Cooke in November.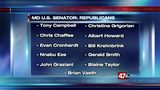 Another position on the ballot that we're highlighting is for House of Delegates District 37B, which represents parts of Caroline, Dorchester, Talbot and Wicomico Counties. This district has two delegates, Republicans Christopher Adams and Johnny Mautz currently hold those spots. They are running for reelection against Republicans Mimi Gedamu and Keith Graffius, as well as Democrat Dan O'Hare.
To find your polling place, click here.