UPDATE: One woman dead following school bus crash in Frankford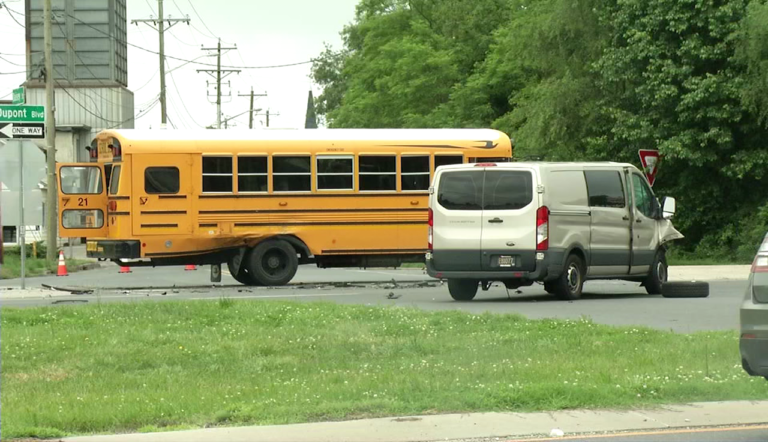 Delaware State Police say at least one person is dead following a crash involving a school bus in Frankford.
The incident occurred around 11:43 Wednesday morning when the driver of the bus, a 57-year old woman from Bridgeville, failed to remain stopped at a stop sign and pulled out in front of a van at the intersection of northbound Dupont Boulevard. The driver of the van, a 32-year-old man, swerved in an effort to miss the school bus, but ended up hitting the right side of the bus instead.
Officials say the bus driver was wearing her seatbelt and was unharmed, however the school bus aide, 66-year-old Barbara Atkins of Georgetown, was not wearing her seatbelt at the time of the crash. Atkins was transported to the Beebe Medical Center where she was later pronounced dead.
The driver of the van sustained minor injuries and was also taken to the Beebe Medical Center where he was treated and released.
The Collision Reconstruction Unit is continuing their investigation into this incident and charges are pending at this time.