Sussex County scores big with competitive grant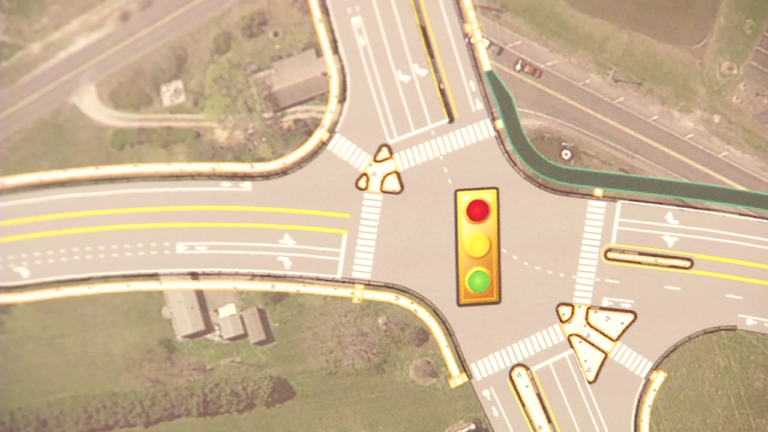 On Tuesday, DelDOT was awarded a $7 million dollar TIGER grant, which stands for Transportation Investment Generating Economic Recovery.
TIGER grants are highly competitive nationwide, and this is the first time Sussex County has ever received this type of grant.
US Senator Tom Carper (D) said, "These TIGER grants, these federal grants are very competitive. It is hard to get them, there's a reason why Sussex County hadn't gotten one before."
The grant will be going towards improving the intersection of US 9, Sand Hill Road and Airport Road in Sussex County.
This intersection has long presented significant safety risks to drivers, pedestrians and bicyclists.
DelDOT's Secretary Jennifer Cohan said, "We know that this is a problematic intersection. We've got safety issues that need to be fixed. We really have been trying to work different angles of this project for over a decade, but there's been significant drainage issues that historically we were unable to overcome."
Now that the state has received this TIGER grant, they will finally be able to tackle those problems and fix up the problematic intersection.
They are going to do this in part by matching the TIGER grant with a comparable amount in state money, bringing the total investment to 14 million dollars.
US Senator Chris Coons (D) said, "It is going to create turn lanes and new signalization and realign some of the road. It will create more capacity, so that as the buses come out of Sussex Academy, folks are trying to get out of the Cheer Center, folks who are trying to get to and from work from the airport, it will all flow more easily."
We're told construction on this project likely won't begin until early 2020.
Senator Tom Carper tells us he believes the actual completion date of the project will be about a year to two years after construction begins.