Police: Searching for suspects seen causing $13,000 in damage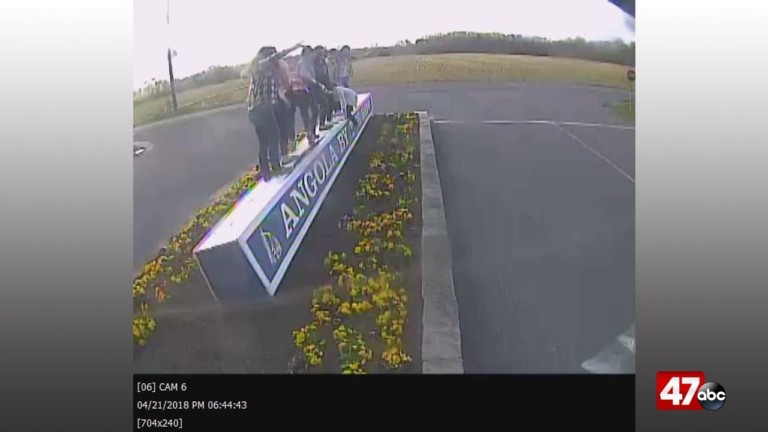 Troopers are asking for the public's help in identifying the people who caused $13,000 in damage, to parts of a Delaware gated community.
On Friday, officers responded to Angola by the Bay for a report of significant damage to the front entrance sign and decorative rocks. According to police, the pictures show the suspects on top of the sign, as well as the vehicle they were driving.
Anyone with information is asked to contact Troop 7, Trooper Bailey at 302-644-5020. Information may also be provided by calling Delaware crime stoppers at 1-800-TIP-3333 or online at http://www.delaware.crimestoppersweb.com