One dead, three sent to shock trauma after multi-car crash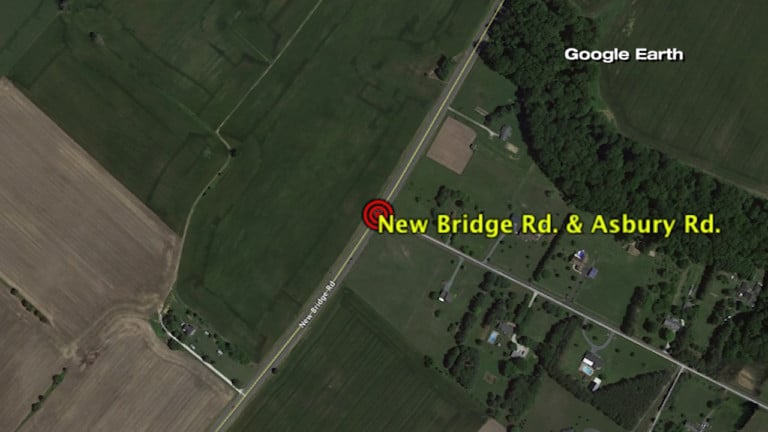 The victims involved in a three-car accident, that claimed the life of one Maryland woman in Denton, Wednesday morning, have been identified.
Maryland State Police say the victim who died is identified as Le Hong Thi Nguyen, 45, of Denton, MD. She was a passenger in a Toyota Camry and was pronounced dead at the scene by emergency medical services personnel.
The victims sent to Shock Trauma are identified as Emmit Pierce, 35, of Denton; Chieu Duc Phan, 52, of Denton; and Chhunchanny Heng, 49, of Philadelphia, PA. Pierce was the driver of a Jeep Cherokee. Phan was the driver of a Toyota Camry and Heng was his second passenger.
The driver and passenger of the third vehicle involved, a GMC 2500 pickup truck, were not injured in the crash. They are identified as Edwin Rodriguez 29, of Viola, DE; and Robenson Louis, 32, from Georgetown, DE. Rodriguez was the driver of the pickup truck.
According to reports, around 8:30 AM, police were called to the area of New Bridge Road/Route 328 and Asbury Road in Denton. Investigators say the Jeep Cherokee was traveling east towards Denton on Route 328, east of Asbury Road.
That's when the driver, Pierce, crossed the center line into oncoming traffic, hitting the Toyota Camry head-on. Investigators on scene believe the Jeep overturned and then hit the GMC 2500 pickup truck, which was also traveling west on Route 328.
Troopers from the Easton Barrack and investigators from the Maryland State Police CRASH Team responded to the scene. Deputies from the Caroline County Sheriff's Office also responded to assist along with EMS provides from the Denton Volunteer Fire Department. New Bridge Road/Route 328 was closed in both directions for about five hours while personnel from MDOT SHA assisted with traffic control on the scene.
Charges against Pierce, the driver of the Jeep Cherokee, are pending the outcome of the investigation. The investigation is ongoing.