One dead after train and vehicle crash in Delmar; investigation ongoing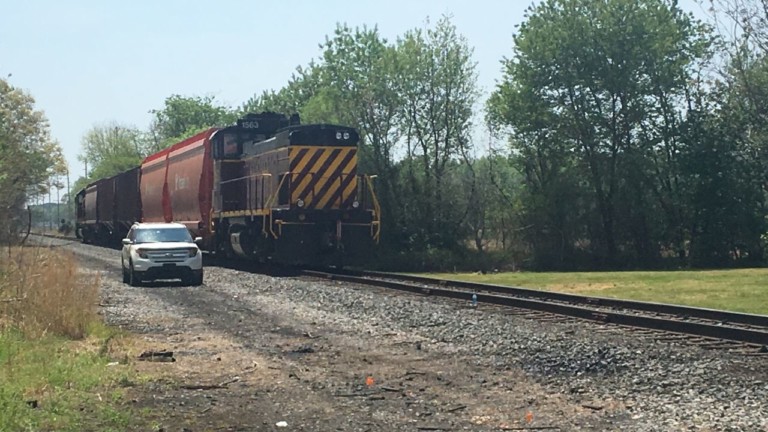 Investigators are currently on scene after they say a person died as a result of a train and vehicle crash in Delaware.
Delaware State Police say on Friday, just before 9:00 AM, a crash involving a vehicle and a train happened on Bacons road, between Powell Farm Lane and Country Walk, in Delmar. Troopers say the crash resulted in the closure of Bacons Road. As of 3:00 PM, the roadway has been reopened.
According to the report, a passenger vehicle was traveling eastbound on Bacons road when a Delmarva Central Railroad Company train was traveling southbound on the railroad tracks. Investigators say the vehicle crossed onto the railroad tacks and was then struck by the train. DSP reports that the driver of the vehicle was pronounced dead at the scene. As of right now, they cannot confirm if the driver was a female or male.
Police tell 47 ABC that witnesses saw and heard the crossing protection devices activated, which involve lights and sounds. A house right by the tracks even heard the train sounding off its horn.
Delmarva Central Railroad Trains were involved in both Tuesday's pedestrian crash in Georgetown along with this fatal crash.
The investigation is ongoing and anyone with information can contact the Troop 7 Collision Reconstruction Unit at 302-644-5020.
This article will be updated as more information becomes available.