On Deck, Meet The Shorebirds: DL Hall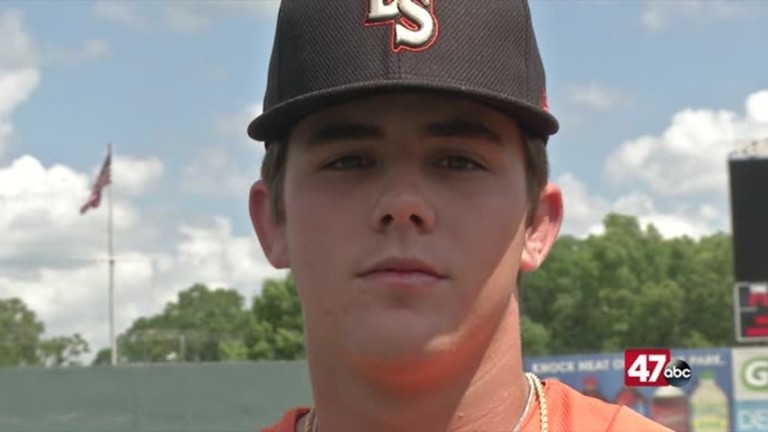 Only 19 years old, Baltimore Orioles' 2017 first-round draft choice is liking his first year in the big leagues.
"It's a lot different. I enjoy not having to go to school, so that's a plus," he said. "It's just a blessing to play baseball every day for a job. It's awesome, no matter where I am it's great."
The former Florida State University commit elected to forgo his college eligibility, signing with the Orioles out of high school, but it was a tough choice.
"I wanted to go to college, anyways, so I felt like either way, it would've been a good decision. But, once I got the call, and figured all that out, then I figured pro ball would be the best choice," Hall said.
Hall is a South Georgia native, where football rules all. While DL made his jump to pro ball, some of his teammates went other routes; like University of Georgia quarterback Jake Fromm.
"We won a state championship together in baseball," the southpaw said about the sophomore signal caller. "We were really close, really good friends. He's an awesome guy and a really good quarterback."
Hall and Fromm had a lot in common, including that their main sports weren't necessarily their only ones.
"Basketball is actually my favorite sport," Hall said. "I was a baseball and basketball player all the way up until my senior year. I just focused on baseball my senior year and got ready for everything."
And by everything; those bus trips, those long hours in the gym, the tough hitters, and of course, that first paycheck.
"My dad and grandpa weren't going to let me go crazy with it, but the thing I always talked about if I got drafted that I always wanted was a new truck."
"So I went out and got myself a big new truck, so that was pretty exciting."
Hall's innings have been limited this year, starting eight games with an 0-3 record. He averages just under a strikeout per inning, and tells 47ABC that, "consistency," is his benchmark for his rookie year.