Chesapeake Bay crab survey reveals healthy population despite harsh winter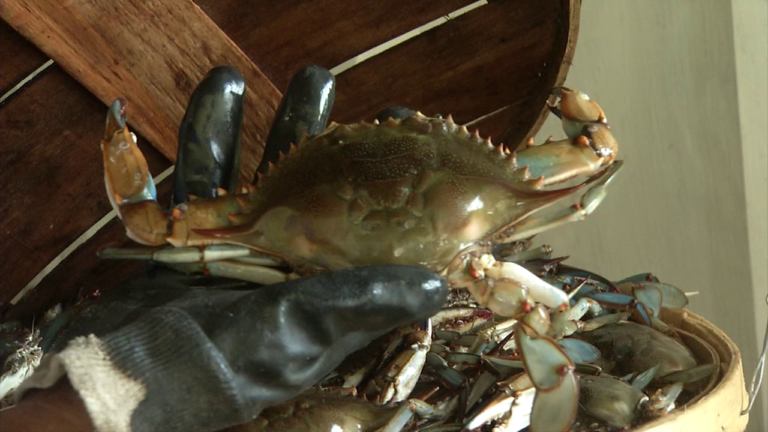 Maryland environmental officials are pleasantly surprised by the blue crab population numbers following the harsh winter we endured earlier this year.
The Maryland Department of Natural Resources released the results of the 2018 Blue Crab Winter Dredge Survey saying that the population levels are relatively healthy and sustainable. However, the cold and the ice did take a toll on the adult crab population with the female numbers declining by 35 percent.
The youth population on the other hand soared 35 percent, bringing the total number to roughly 371 million crabs in the bay.
Officials say that this decline adult crabs may cause a slight delay in early harvesting but as the number of young crabs increase by midsummer, Maryland fishermen could see a some relief later in the season.