5 Shore natives will look to help Salisbury men's lax to title number 13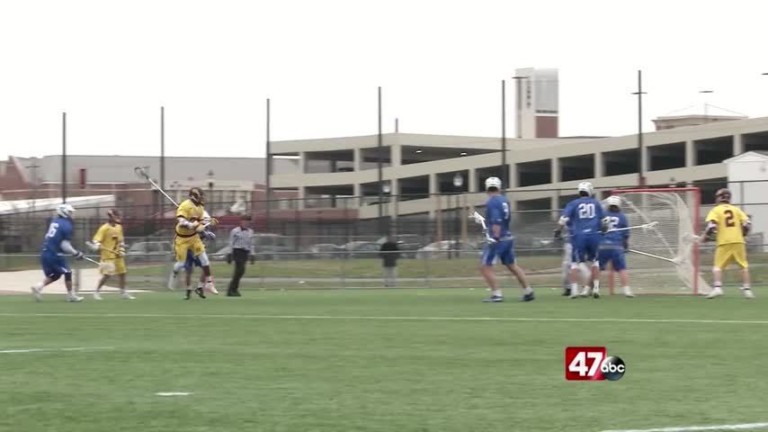 Five Eastern Shore natives will look to help the Salisbury men's lacrosse program this weekend in their quest for the 13th national title in school history.
"Its definitely special being from the shore. I mean you take a little pride playing college lacrosse anywhere, but definitely from the Shore," said Salisbury senior and North Caroline alum Jeremiah LaClair.
5 players- Cory Berry of Easton, Jeremiah LaClair of North Caroline, Corey Gwin of Stephen Decatur, and Jarrett Bromwell and Emory Wongus of Cambridge South-Dorchester, make up the fabric of this team.
"For a number of years when i started, there wasn't any lacrosse on the Shore, so there wasn';t any local players, said Salisbury men's head coach Jim Berkman. "You get some kids that we've never had that are very, very good, and now when you talk about this group, they're the heart and soul, and a big part of this team."
For the players, its ultimately gratifying to be able to win and be a role model, not far from their backyards. "I get my coaches from home and my teammates, younger teammates that are still at CSD they see where you can go with this stuff if you just work hard," said Cambridge-South Dorchester alum and current SU sophomore Emory Wongus.
Delmarva is even represented on the women's squad headed to their 1st NCAA final four appearance in 4 years–including Easton grad and conference rookie of the year, Emma Skoglund. "This is by far the best choice ive ever made, I love it here," said Skoglund. "Its just home but its not really home, so its a good place for me to be."
The men's team will play Wesleyan (Connecticut) for a shot at its third straight title on Sunday, May 27th at Gillette Stadium in Foxboro, Massachusetts, while the ladies will play Gettysburg on Saturday, May 26th in hopes for their 4th title in program history, and first since 2014.