Va. man caught in terror probe pleads guilty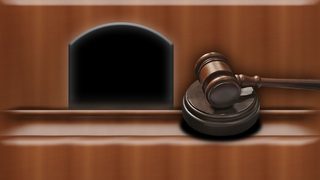 (AP) – A northern Virginia man who became the subject of an FBI investigation after his family became suspicious of his conversion to Islam has pleaded guilty to charges including obstruction of a terror probe and receipt of child pornography.
Sean Duncan of Sterling entered the plea Monday in federal court in Alexandria. The deal requires the judge to impose a sentence of 15 to 20 years at Duncan's sentencing hearing in July.
Authorities arrested the 22-year-old Duncan in December. When they arrived at his home to execute a search warrant, Duncan ran out the back door barefoot and tossed a plastic bag with a thumb drive broken into pieces.
The child pornography evidence emerged as the investigation continued.
Court documents show Duncan declared himself a supporter of the Islamic State group.