UPDATE: Police: Easter homicide suspect arrested in Salisbury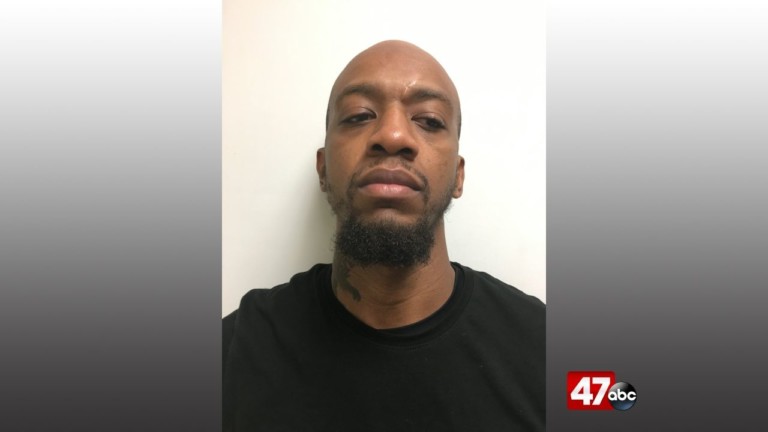 A man was arrested after police say he was involved in the shooting of his estranged wife on Easter Sunday, in Salisbury.
The Salisbury Police Department says on Wednesday, around 10:30 AM, 35-year-old Jameal Gould was arrested in the area of Jersey Road. Authorities report that Gould was found driving a vehicle that was traveling in the intersection of Jersey Road and Connelly Mill Road, in Salisbury. The location is about 8 miles from Aspen Drive.
Gould was wanted in connection with the shooting death of Erica Gould, in Salisbury. Law enforcement says on Sunday, Erica Gould was shot and killed as she was hiding from the 35-year-old on the rooftop of her Aspen Drive home. Gould reportedly went to the his estranged wife's home in an effort to continue an argument which had apparently began earlier that morning. Authorities report that the victim was found on a residential rooftop with multiple gunshot wounds to her upper body. She later succumbed to her injuries at Peninsula Regional Medical Center.
Gould was a wanted man since Sunday, so where was the alleged murderer hiding these past three days? That's a question authorities are still trying to figure out.
Capt. Rich Kaiser telling 47 ABC, "We're not sure. This search kind of went around the entire eastern shore region as we looked for him since Sunday, so it was everywhere around this entire region. There wasn't one specific location where we think he was.
As of 12:40 PM, Gould was brought to the Wicomico County Detention Center for booking. He is charged with first and second degree murder, home invasion, first and second degree assault and false imprisonment.
On Wednesday, 47 ABC spoke with Jameal's brother, Jamaad, a Wicomico County Council candidate. He tells us the family does not have a statement at this time and they are taking the time to grieve.
Also, we found a Facebook post that we believe came from his account while he was on the run, that seems to be an admission of guilt.
In it the author expresses remorse saying in part, "Erica was a wonderful mother and I was so selfish and didn't think about her family or our child. I wish I could take it back but I can't. Life is so precious and I destroyed so many in a fit of rage."
Although police could not confirm that this came from Gould, they did say it's something they're looking at.
"Our detectives have been looking into it since the time it's been posted and that has been part of our investigation," explains Capt. Kaiser.
47 ABC has also learned that Erica Gould filed a motion to get child support from Jameal just days before her murder. We asked police about that and right now they say they have nothing that proves that was a catalyst for the attack.
On Thursday, authorities determined that Gould will be held at the Wicomico County Detention Center without bond.
A GoFund Me page has been set up to benefit Erica Gould's three children. The page says the money raised from the $25,000 goal will be used to provide the victim's children with the opportunity to follow their dreams.