Sussex County STEM Alliance Holds First S.T.E.M Event for Young Girls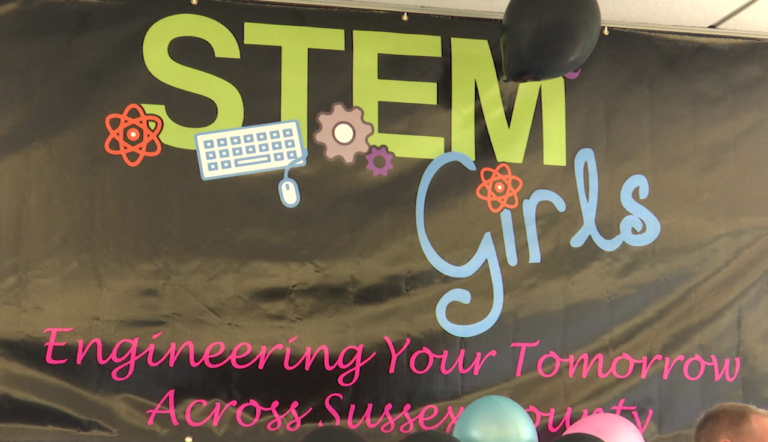 On Saturday, engineers, scientists, and other volunteers all worked together to inspire and empower local Sussex County girls to go into Science, Technology, Engineering, and Math fields and careers.
"We have some of the top scientists and female engineers that are doing activities with these girls for the whole day and telling their stories and how they became interested in STEM careers," said STEM Alliance Chair Cindy Isaacs.
The Sussex County Stem Alliance put on the inaugural STEM event at the Delaware Technical Community College to show young ladies that girls can be engineers and scientists too.
"We have about 47 percent female population in the workforce which is great, but of that, we only have a quarter of females in STEM careers ," said Isaacs.
Activities included learning the science behind making their own slime, solving a medical mystery with microscopes, and much more.
"It's like going to different classes and experimenting things," said event goer Genesis Hampton.
The event gave each and every girl a chance to shine– and live out their true passions.
"I really like science and math. Math is like one of my favorite subjects in school. I'm really good at it," said event goer Emily Phillips.
Organizers say they hope by making more STEM activities and opportunities available to young girls, it will inspire them to make it their career.
"STEM careers are going to be the up and coming need in this world that we're going to need so we want to make sure that these girls understand that they too can be that engineer, they too can be that scientist," said Isaacs.