Police: Suspect arrested after Del. officer injured during pursuit; investigation ongoing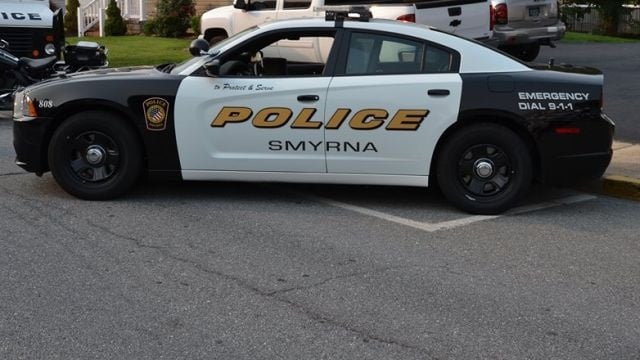 A man is in custody after police say an officer was injured during a chase in Delaware.
The Smyrna Police Department says on Thursday, just before 1:10 PM, officers responded to assist the Division of Family Services with a home visit in the 500 block of Barley Court. Once on scene, police determined that a male suspect was in violation of a court order and he was believed to be in possession of illegal drugs. Police say they attempted to take the man into custody when he fled on foot.
According to the report, during the chase, a Smyrna PD officer suffered lacerations to his hands from a fence that the suspect jumped over. Authorities say a perimeter was set up in the area and the suspect was arrested with the assistance of Delaware State Police Aviation and SPD K9 teams.
The officer was apparently taken to Bay Health E.R. where he was treated for his injuries and released.
Police say this is an active investigation and more information will be released when available.