Kent Island Community Outspoken about controversial KIHS video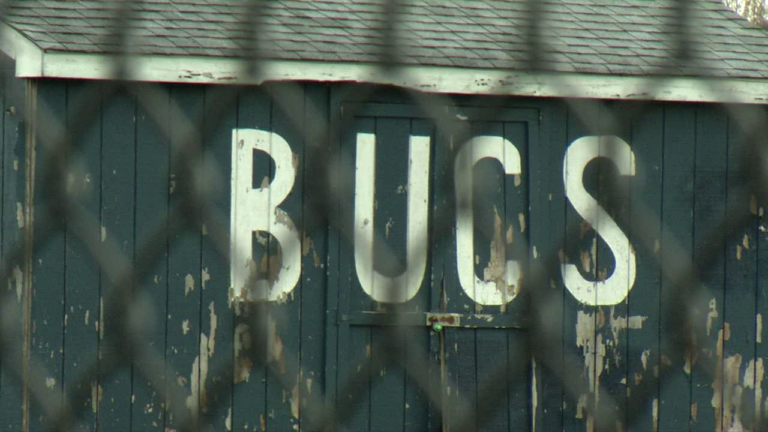 As the investigation continues into a video showing members of the Kent Island High school lacrosse allegedly holding down a freshman and putting their private parts in his face, the court of public opinion is weighing in about the incident that happened last Friday.
"He was telling them no, get off me why is this happening, like that's devastating as a parent and I feel for him it really makes me upset," said Lisa Grave, who's son attends KIHS.
The school board says they are working with the Queen Anne's County Sheriffs Department to investigate, but while that goes on the Buccaneers lacrosse team continues to play on. Something that doesn't sit well with Grave and others.
"I think the whole team should not be allowed to play. There has to be consequences. You shouldn't be able to do whatever you want to anybody," Grave said.
"I think it's an awful event. I'm really upset about it, just disappointed in the community and the boys," said Frostee Dove, who's son graduate from KIHS. "I feel like the season should be cancelled for Kent Island Buccaneers."
Online many more are expressing their opinions on places like the Kent Island Happenings page on Facebook, a hot bed for comments on both sides.
Margaret Simmons posted Thursday "Everyone needs to (stop) posting about the incident at KHS. We need to be united as a community and ensure this doesn't happen again. So rather than fight with each other let's unite as a community."
A user by the name of Alexis Penick countered, posting, "We had a time to unite as a community. But you rather sweep it under the rug? This incident is what everyone should be talking about."
The Queen Anne's State's Attorney tells 47 ABC once the investigation is finished they'll announce whether anyone will be charged. Possible charges could include harassment and false imprisonment.
On Friday, Queen Anne's County Public Schools Superintendent Andrea M. Kane announced the cancellation to the Kent Island High School Junior Varsity Men's 2018 season as a result of the ongoing investigation.
See the Superintendent's full statement below:
Also, on Friday, Queen Anne's County Sheriff Gary Hofmann released the following statement:
A Statement from your Sheriff,
"The Office of the Sheriff for Queen Anne's County was contacted by a citizen on Sunday, April 15, 2018 regarding a video of a student being assaulted at the Kent Island High School on Friday April 13, 2018 by other students who attend the School. The criminal investigation began immediately upon us receiving the video and is ongoing by my Office's Criminal Investigation section and the School Resource Unit. Upon completion of the investigation after all parties to the incident have been identified as well as their role, the case findings will be presented to our State's Attorney regarding juvenile and/or criminal charges. Much of this case will remain confidential as it involves juveniles and school proceedings.
I took an oath to serve and protect this community fairly and equally for those who are victims and from those accused of criminal acts in the great County where we live. I have, and will continue to always be "on duty" 24 hours a day, seven days a week. The safety of our community is a priority to me, and I will often leave my family behind any time to work side by side with the men and woman of this office and allied departments who also uphold an oath to serve and protect. I work for this community, and understand that I am to always to be fair, impartial and assure my office provides our justice system with an honest, thorough and unbiased investigation no matter the case.
Each and every incident that our agency investigates is deserving of our full attention to detail. Every assigned case is prepared and investigated with supervisory oversight in a methodical manner to bring to light all facts to support elements of crimes. We have an obligation to the citizens of our County to ensure every victim, witness, person of interest and suspect are treated fairly in accordance with the law. To rush a case investigation would be an injustice to those accused and to those who are victims of crimes.
There is a historical process in the criminal justice system to protect both the victim, and the accused. Law enforcement, when notified to assume a case, does so in a manner which includes frequent consultation with the States Attorney's Office for presentation of charges to our Court System. Police officers are not the Judge and Jury, as some people may think. Matters of juvenile crimes in many cases will be presented to the Juvenile Justice branch, where the disposition of the case is decided.
Many times a complex investigation includes interviews of multiple witnesses, persons of interest, suspects and collection of evidence The time required to be thorough with this process may at times give onlookers with little knowledge of the criminal justice system the impression that no action is being taken. There can be nothing further from the truth.
I can assure you that the safety of our communities, particularly the safety of our students, staff and visitors of our schools remains paramount to me. We believe in the "See Something, Say Something" movement throughout our County, State and Country and promise to follow up on tips of suspicion just as we immediately did with this incident at the KIHS when we learned of the incident.
I will continue to always be available for each of you 24/7. Please feel free to contact me by cellular telephone at 443-496-1277 or sheriff@qac.org
Thank you,
Your Sheriff, Gary Hofmann"
On Wednesday, Queen Anne's County State's Attorney Lance Richardson tells 47ABC that he has not received the investigation yet. Richardson says, " To my knowledge, based upon updates from the Office of the Sheriff for Queen Anne's County, no adults were involved in this incident. I am aware of the identity of the alleged victim and one other alleged perpetrator but otherwise I have not even received the names of those involved. I can say that the rumors on social media are circulating that a local judge's son was involved. I have verified that is patently false. The Judge's son was not even at the school campus that day. The irresponsible social media posters believe they know more about the investigation but their information is completely based on gossip, rumor, and false details. "