DSP: Weapons found after shots fired in Smyrna; three charged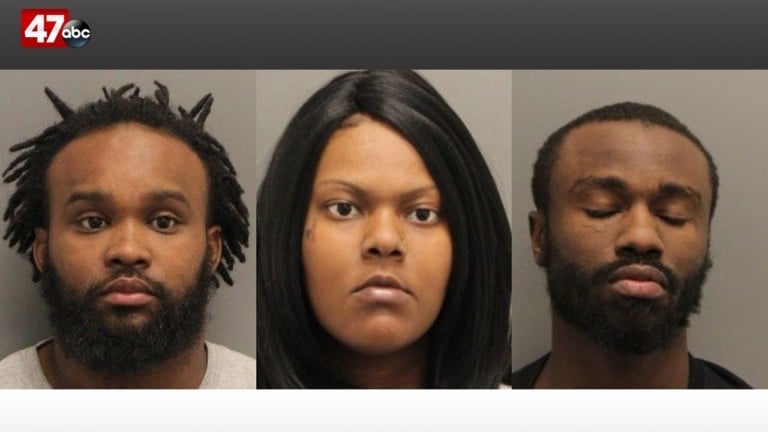 Three people are facing felony gun charges after investigators say weapons and ammunition were discovered after shots were fired, in Smyrna.
Delaware State Police say they have arrested three individuals in connection to a complaint of shots being fired in the 200 block of Bryn Lane, on Tuesday. According to the report, troopers learned that two victims, a male and a female, each had their homes struck by bullets. Troopers report that the male victim's door was hit and a bullet went through the female victim's bedroom while she was in the room.

Authorities say that during a search of the area they witnessed 27-year-old Joseph Swiggett, of Smyrna, walking from a field towards Mount Friendship Road. Troopers also located 27-year-old Anthony Price and 24-year-old Symone Brooks, both of Dover, in the same area as Swiggett. In the vicinity of all three suspects, troopers say they found a box of unused 9 mm ammunition, discharged 9mm and .45 caliber ammunition, and used shotgun ammunition.
According to the report police then discovered a .45 caliber handgun and a shotgun in Swiggett's vehicle parked on Mt. Friendship Road. A K-9 search of the area revealed a 9mm handgun hidden near the wood line of Mt. Friendship Road.
All three suspects were charged with possession of a firearm during the commission of a felony, reckless endanger first degree, conspiracy second degree, two counts of criminal mischief, criminal trespass third degree, and tampering with physical evidence. Price was also charged with possession of a firearm by a person prohibited. All three were arraigned before the Justice of the Peace Court 7.
Swiggett was released after posting $15,001 secured bond, Price was committed to the James T. Vaughn Correctional Center on $35,001 cash only bond, and Brooks was committed to the Delores J. Baylor Women's Correctional Institution on $15,001 secured bond.