UPDATE: Two charged in connection to 2017 robbery in Milton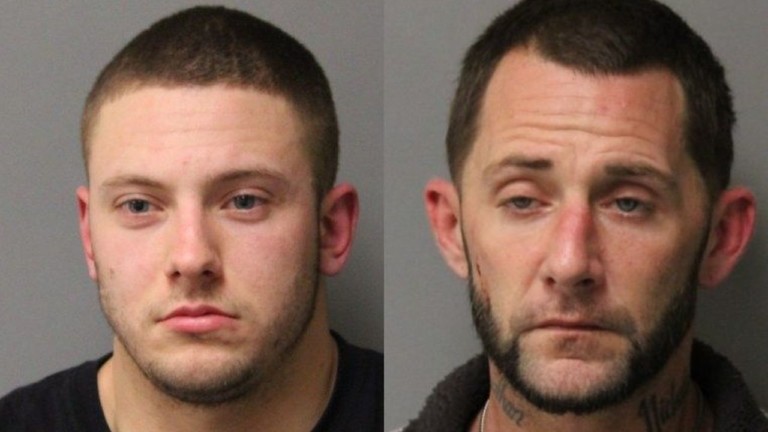 Two men are facing charges after troopers say they were involved in a convenience store robbery that happened last year, in Milton.
Delaware State Police say they identified 23-year-old Christian Ferry, of Rehoboth Beach, and 34-year-old Michael Gieron, of Lewes, as suspects involved in a robbery that happened in December 2017.
Troopers say on Tuesday, they arrested Ferry at a residence in the 300 block of Munson Street, in Rehoboth Beach. Gieron was apparently already in custody at the Sussex Correctional Institution on unrelated charges.
According to authorities, on December 7, one of the suspects entered the Valero Gas station, in the 25500 block of Deep Branch Road, and demanded cash from the cash register. Police say the employee complied to the suspect's demand. THe suspect apparently made of with an undisclosed amount of cash.
DSP reports that one of suspects entered the business during the robbery and the other waited outside in a getaway vehicle. The store clerk was not injured in the incident.
Ferry and Gieron were charged with robbery first degree, possession of a firearm during the commission of a felony, aggravated menacing, wearing a disguise during the commission of a felony, and conspiracy second degree.
Ferry was then turned over to the Sussex Correctional Institution on a $61,000 secured bond. Gieron received a $61,000 secured bond on these charges and remains in custody.
This case remains under investigation.