Two charged in connection to Lewes burglaries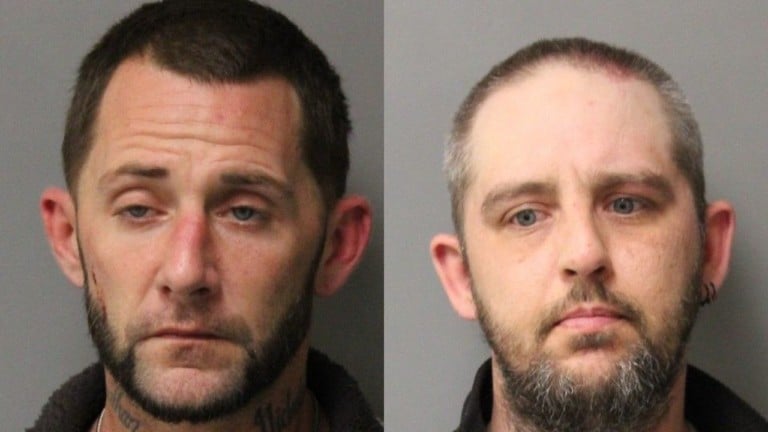 Two men were arrested after police say they were involved in multiple burglaries that happened last month, in Lewes.
The Lewes Police Department says between February 14 and February 17, six day-time burglaries of vacant residences happened in the the unit block of Rhode Island, 600 block of Pilottown Road, unit block of Queen Anne and the 400 block of West 3rd Street. officers say evidence recovered at the scene and cooperation with the Delaware State Police led to the arrest of 34-year-old Michael Gieron, of Lewes, and 35-year-old Joshua Harshbarger, of Lewes.
According to the report, Gieron stole property from the homes and sold it to Harshbarger.
Gieron was charged with five counts of Burglary, two counts of theft over $1,500, three counts of theft under $1,500., three counts of criminal mischief and one count of receiving stolen property.
Harshbarger was charged with two counts of receiving stolen property.