Texas man arrested on drug charges in Del.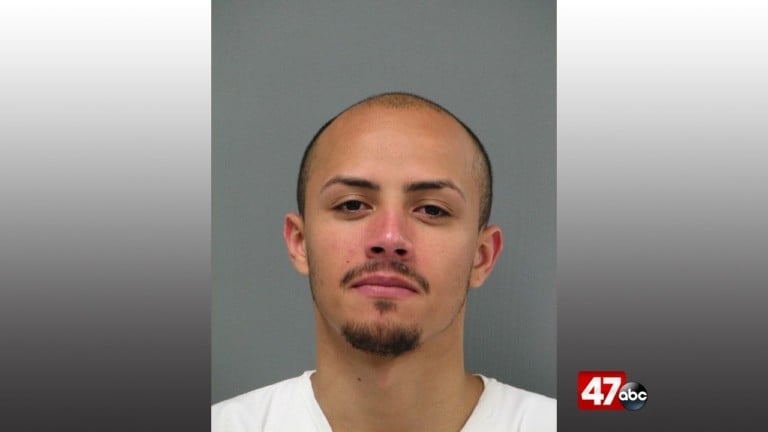 A man is in custody on over a quarter of a million dollars bond, after police say he was arrested during a Milford traffic stop.
Delaware State Police say on March 9, around 11:20 AM,they along with members of the Sussex Governor's Task Force, U.S. Marshals, Sussex Drug Unit, the Milford Police Department, and Delaware State Police Aviation Unit responded to a residence, on Carlisle Lane, for an unrelated investigation. As authorities were preparing to leave the area, they say two men pulled up to a detective and asked about the police presence. Law enforcement reports that they noticed a strong odor of marijuana and a marijuana cigarette in plain view inside the vehicle.
According to the report, when asked to exit the vehicle, the driver later identified as 25-year-old Carlos Feliciano-Concepcion, of Houston, TX, put the vehicle in drive and fled the scene. Just after noon, troopers say the vehicle was found abandoned and unsecured on McColley Street. Authorities say a search warrant was obtained for the vehicle, where detectives found 507 bags of heroin (approximately 3.549 grams), five bags of marijuana packaged for sale totaling 16.31 grams, two .40 caliber magazines containing a total of 24 rounds, and a single .22 caliber round.
On Thursday, investigators report that they were assisted byU.S. Marshals, Sussex Drug Unit, and the Milford Police Department in locating Feliciano. DSP learned that Feliciano was staying in the unit block of Causey Avenue, in Milford, and he was a gold Chrysler 300. According to law enforcement, Feliciano was arrested during a traffic stop after leaving the Causey Avenue residence. During the traffic stop, police say a search yielded 7.90 grams of marijuana, a loaded Glock .40 caliber handgun, three extended capacity magazines with a total of 59 rounds loaded in the magazines, a ledger, and one .22 caliber round.
The 25-year-old was arrested and charged with two counts of carrying a concealed deadly weapon, possession of a firearm during the commission of a felony, possession of a firearm by a person prohibited, possession of a controlled substance in tier 3, three counts of possession with intent to deliver a controlled substance, possession with intent to deliver a controlled substance in tier 2, possession of marijuana, three counts of possession of drug paraphernalia, disregarding a police officer signal, and criminal trespass third degree.
He was then turned over to the Sussex Correctional Institution on $257,550 cash only bond.