Police find over 2,000 bags of heroin and suspected drug proceeds during traffic stop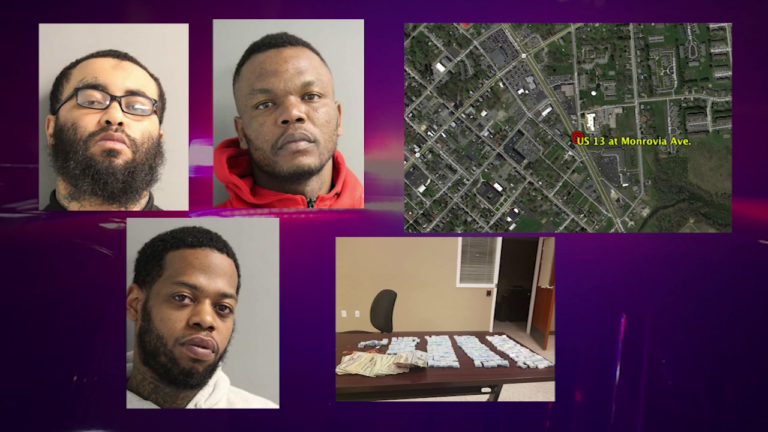 Three men are now behind bars after police in Smyrna found over 2,000 bags of heroin along with suspected drug proceeds during a traffic stop.
Police say that this happened Wednesday March 28th, along US 13 and Monrovia Avenue.
During the course of the stop police determined that illegal substances may have been present and when they searched the vehicle they found 2,405 bags of heroin packaged for sale along with over $1,300 in drug proceeds.
Police arrested 30-year old James Dobbins of Dover, 27-year old Kiree Wise of Newark, and 28-year old John White of Wilmington.
Dobbins, who was also wanted for burglary by the Delaware State Police attempted to flee while handcuffed but was found and captured shortly after.
All three are charged with Possession of a controlled substance among other charges and have been committed to the Department of Corrections.