Operation Southern Impact II nets 76 arrests in Southeastern U.S.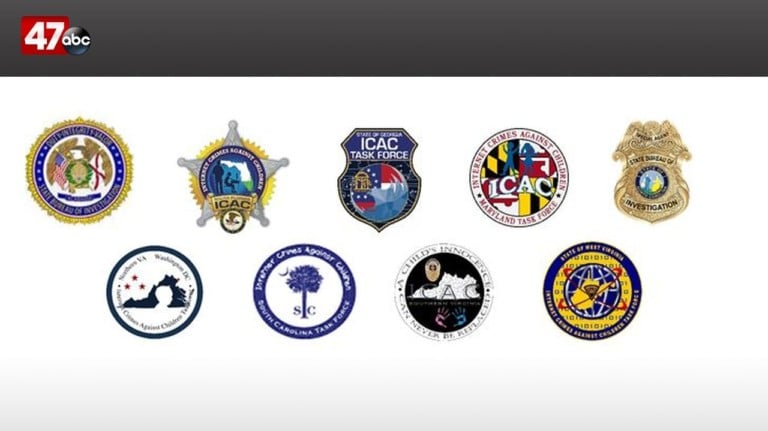 Law enforcement says a pastor, a daycare administrator and a magician are among the 76 people arrested as a result of the Internet Crimes Against Children Task Force's multi-state operation investigating child exploitation.
On Friday, Maryland State Police released information regarding a multi-state child exploitation operation known as "Operation Southern Impact II", which resulted in 76 arrests and 13 children rescued or identified as victims. The investigation was planned four months ago, and ended with two days of investigative actions to include search warrant executions, undercover operations, and arrests in Alabama, Florida, Georgia, Maryland, North Carolina, South Carolina, Virginia, and West Virginia.
According to thee report, the individual arrested range in age from 17 to 72 and their occupations include postal worker, non-profit employee, small business owner, store clerk, mechanic, daycare administrator, pastor, construction worker and magician. Authorities say during the execution of search warrants and knock and talks, 736 digital devices were previewed and 1,255 digital devices were seized. two hundred thirty five of those seized devices were mobile phones.
During the investigation, investigators say some of the cases extended to other states including Iowa, Mississippi, Missouri, and Tennessee. The Maryland Internet Crimes Against Children Task Force tells 47ABC that there were no arrests connecting to Maryland's Eastern Shore.
A total of 222 law enforcement and prosecutorial agencies participated in the operation.
In regard this investigation, officials say "Operation Southern Impact II has given us an opportunity to share our experience, information, and resources across units, agencies, and state lines, to make sure that there is no safe place to hide for criminals who would victimize the most vulnerable among us. "