Local police agencies on the scene of Cambridge South Dorchester H.S. after fight on Thurs.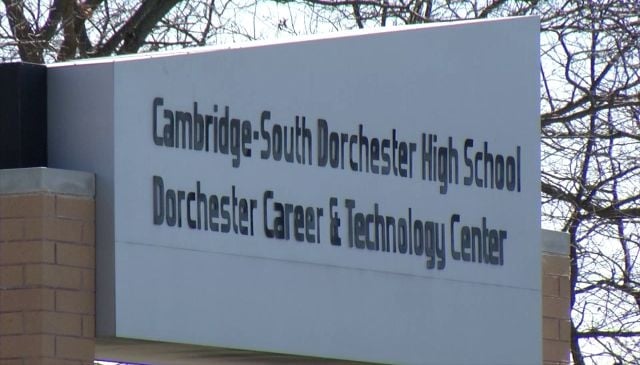 The Dorchester County Sheriff's Office says that they and other local agencies are on the scene of Cambridge South Dorchester High School, on Friday morning.
According to the Sheriff's Office Facebook pages, deputies, Cambridge Police and Maryland State Police are at Cambridge South Dorchester High School for safety purposes, on Friday.
They say that they will maintain a presence during normal school hours. This comes after a fight happened in the school cafeteria on Thursday.
Students at the school and Cambridge police tell 47 ABC that there were 10 arrests made, with possible charges of disorderly conduct.
Police also say that they were issues with the crowd and crowd control.
Officers are reportedly reviewing videos and body cameras. They tell 47 ABC that no use of force was made, that no one was tased or pepper sprayed.
The incident is still under investigation.