Vaughn, A Year Later: Part One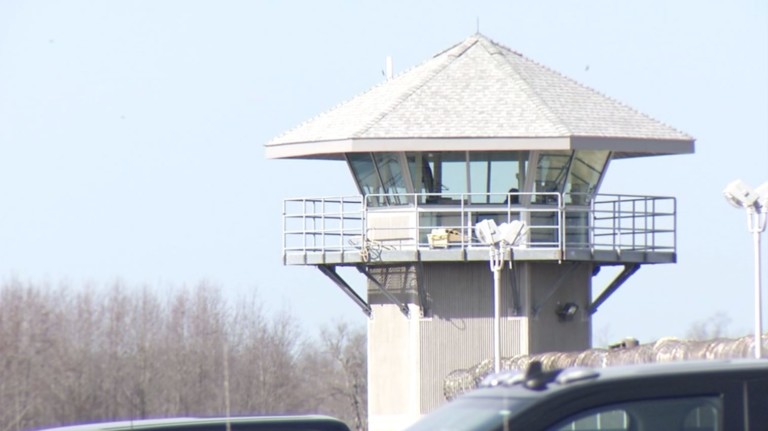 It looks like business as usual at Sussex Correctional Institution, but looks can be deceiving. On the inside problems remain, problems that were highlighted crystal clear a year ago at James T. Vaughn Correctional Center in Smyrna.
"Steven Floyd, his murder will not go unforgotten it will bea flag for us to fly so that way we ensure that it never happens to anyone else again," exclaims Rep. Stephen Smyk.
February 2, 2017 Lt. Steven Floyd was murdered by those he was there to protect during a fatal hostage situation.
But some believe his death could have been avoided had authorities paid attention.

"If you notice there were a series of assaults that started minor, that grew in intensity, that grew in frequency and violence. They were testing the system for their riot," explains Smyk.
It's a pattern that Smyk says is eerily similar to what is happening at SCI.
"That's what I'm concerned about today, about the recent assault that just occurred here at SCI by someone that came from that environment, that knew the plan and is sharing that plan with the current inmates at SCI. Are we looking at a series of violent events forthcoming as they determine where our weaknesses are, where the strengths are and how to attack the next corrections officer?"
Now it's not to say changes haven't been made since the uprising.
Legislators say Gov. John Carney's administration has made strides with things like the Independent Review that recommended a slew of changes within the DOC, such as changing hiring practices and increasing officer safety.
But all those changes really come down to one thing, spending the money.
"He has chosen some very excellent people to work for him directly that have made sure this is a priority. So what we do see is a 22 percent increase in their budget for the state of Delaware. That's a beginning that sounds like a lot, but coming from the hole that they have to dig out of we can see that that's just not enough," explains Smyk.
The question now is if that increase will remain by the time the budget makes it through the joint finance committee.
"The goal next is to make sure that the recommendations from the independent study are fully met. If it's a funding request, whatever those recommendations are, that they are fulfilled in their entirety and also not just take that report once we go through everything and make sure everything is done and stick it on a shelf," says Sen. Brian Pettyjohn.
Both Pettyjohn and Smyk say one way to ensure those changes are made is by remembering Lt. Steven Floyd.

"We need to take action, we need to remember what happened so that when we are making our decisions, when were weighing the budget request, we need to make sure it doesn't happen again."
Smyk adds, "You keep tragedies alive by remembering the sacrifices of these others and remember that everybody that works inside these correctional facilities, the civilian employees as well as the correctional officers, they all lived through this horror as well just because they weren't the victim that night at James T Vaughn, doesn't mean they are not a victim today."