UPDATE: Former student facing murder charges after shooting in Fla.; investigation ongoing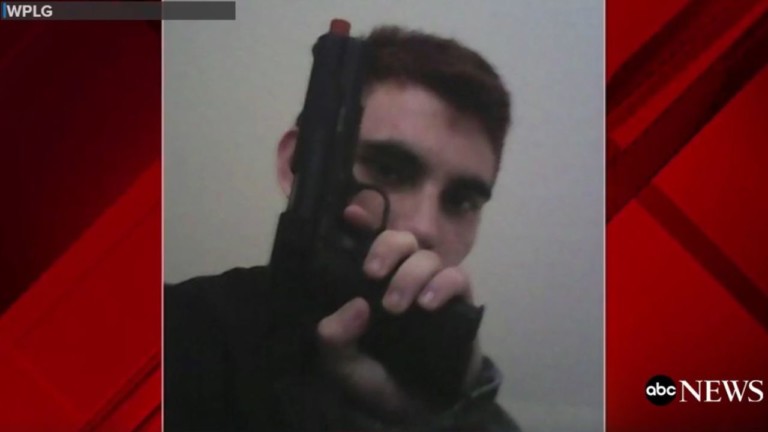 Authorities have reportedly obtained a confession from the suspect involved in Wednesday's school shooting, which killed 17 people in South Florida.
According to the Associated Press (AP), Broward County authorities say Nikolas Cruz confessed to being the shooter at Marjory Stoneman Douglas High School., in Parkland, FL. AP reports Cruz told officers he "brought additional loaded magazines to the school campus and kept them hidden in a backpack until he got on campus to begin his assault."
Cruz also reportedly revealed to investigators that he got rid of his AR-15 rifle and vest to blend in with the students as they fled.
—
A former student is expected to appear in court, after authorities say he is responsible killing 17 people during a school shooting, in Southern Florida.
The Broward County Sheriff's Office says on Thursday, all 17 victims have been identified after a mass shooting happened at Marjory Stoneman Douglas High School, in Parkland. At least 14 people were injured as a result of the Wednesday's incident. Authorities identified the suspect as 19-year-old Nikolas Cruz, a former student at the school. Cruz is apparently charged with 17 counts of pre-meditated murder and he is currently being held without bond.
According to ABC News, the condition of several victims range from critical condition to stable condition, and three victims have been discharged from a nearby hospital.
This investigation is ongoing.
ABC News reports that the AR-15 rifle found at the scene has been traced, and two law enforcement officials say the gun was legally purchased by Cruz within the past year from a federally licensed dealer.
On Thursday, Florida officials held a press conference regarding the school shooting and President Donald Trump addressed the nation saying, "Our Nation grieves with those who have lost loved ones in the shooting at the Marjory Stoneman Douglas High School in Parkland, Florida."
According to the Associated Press (AP), Jordan Jereb, a member of a white nationalist militia in Florida, says Cruz was a member of his group and participated in paramilitary drills in Tallahassee. Jereb reports that his group wants Florida to become its own white ethno-state. AP reports that Jereb said Cruz had "trouble with a girl" and he believed the timing of the attack, carried out on Valentine's Day, wasn't a coincidence.
In the meantime, all Broward County high schools are on a "code yellow," which means students should remain in classrooms with doors locked. According to AP, officials said this is precautionary following the Wednesday afternoon shooting in Parkland, which is a suburb of Fort Lauderdale.