Smyrna takes North crown, brawl ends game early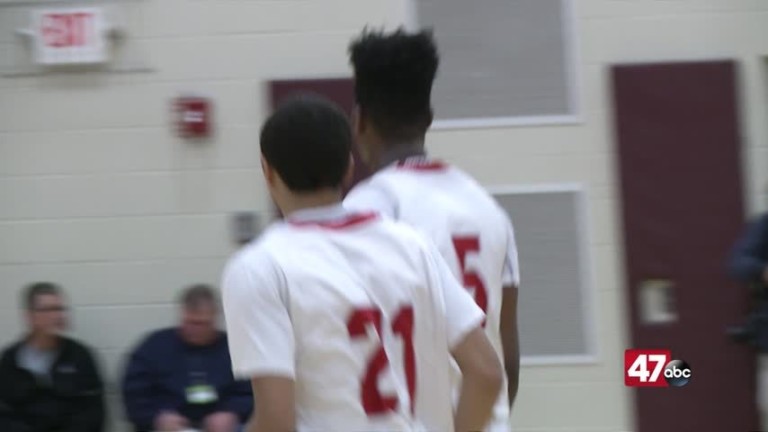 Smyrna captured the Henlopen North crown over Cape Henlopen, 61-34, but not before a brawl between players and fans ended the contest prematurely.
With just over four minutes to go in the fourth quarter, a fight erupted behind the Cape bench, which spilled onto the floor.
Smyrna got out to an early 25-8 lead and never looked back, led by Jaymeir Garnett with 22.
Sh'Kai Chandler was the only Viking to get in double-digits with 14.
The Milford Police Department says that they are investigating the fight and we will provide more updates as they become available.
Smyrna will take on Woodbridge Friday, at Dover High School, for the Henlopen Conference title.