Police: Fake money circulating in Salisbury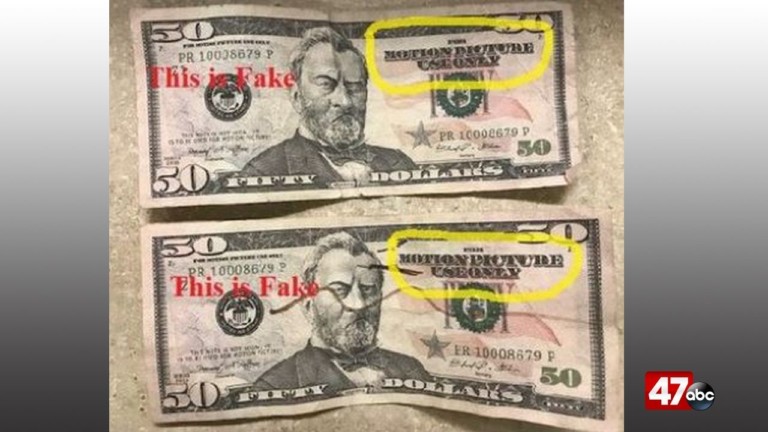 In Salisbury, fake money is circulating around town. Believe it or not, there are a couple convenience stores that have been given fake cash.
At first glance, it looks like a normal dollar, but if you look closely you will see the words 'MOTION PICTURE'.
The Salisbury Police Department tells us this money has surfaced every now and then for the past year and just recently they've received three reports of them circulating again.
Now they're warning stores to look twice before accepting cash.
"what we ask is our convenient store owners, some of our bigger store owners as well, just take some time when you're receiving money during a transaction. Look at the bill, examine the bill. If it's not right there's something wrong with it, please call us," says Capt. Rich Kaiser.
If you have information, you can reach Salisbury police at 410-548-3165. They are also asking for descriptions of the person trying to pass it along, if possible.