Pa. fugitive charged in connection to armed robbery in Millsboro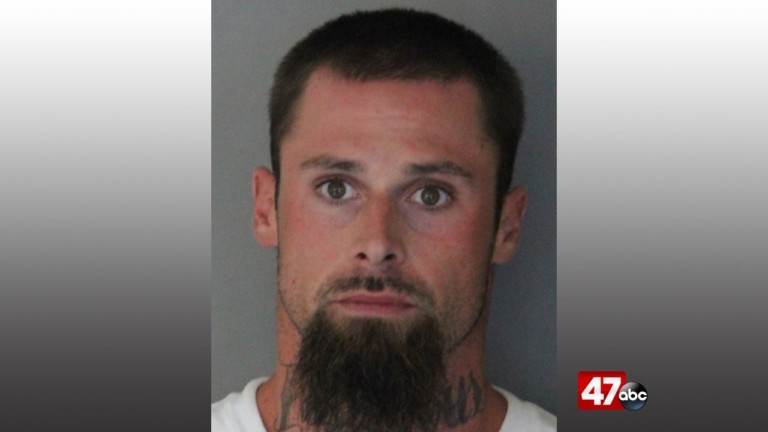 An out-of-state fugitive, is in custody after troopers say he was involved in an armed robbery at a Millsboro restaurant.
Delaware State Police say on Thursday, around 4:38 PM, an armed robbery happened at the First Wok Chinese Restaurant, in the 24800 block of John J. Williams Highway. Once on scene, troopers say the owner told them that a man entered the restaurant with a handgun and demanded money. Troopers say the owner complied with the suspect's demands and turned over an undisclosed amount of cash. Authorities say the suspect fled the scene on foot towards the back of the business.
law enforcement reports that there were three employees and two children in the restaurant during the incident. DSP described the suspect as a white man with a beard, wearing a light colored hooded sweatshirt, with letters tattooed on his right hand, and displaying a handgun.
Later that evening, around 11:00 PM, detectives say further investigation led them to the Sea Esta Motel, on Rudder Road, in Long Neck. According to the report, members of the Sussex Governor's Task Force and Major Crimes Unit noticed the suspect, who was identified as 31-year-old Christopher Pfaffenrath of Millsboro, exit a vehicle in the parking lot. Pfaffenrath was taken into custody and a search warrant was obtained for the motel, where the 31-year-old was staying and his residence in the 30000 block of KIll Deer Lane, PotNets Bayside.
During the search the home, detectives say they found an airsoft BB gun, a sweatshirt and black hat that were consistent with the clothing worn during the robbery.
Pfaffenrath was charged with robbery first degree, possession of a deadly weapon during the commission of a felony, six counts of reckless endangering first degree, and two counts of endangering the welfare of a child. DSP reports that the 31-year-old is a fugitive from Pennsylvania.
He was turned over to Sussex Correctional Institution on $138,000 cash only bond.