Local elementary school receives national recognition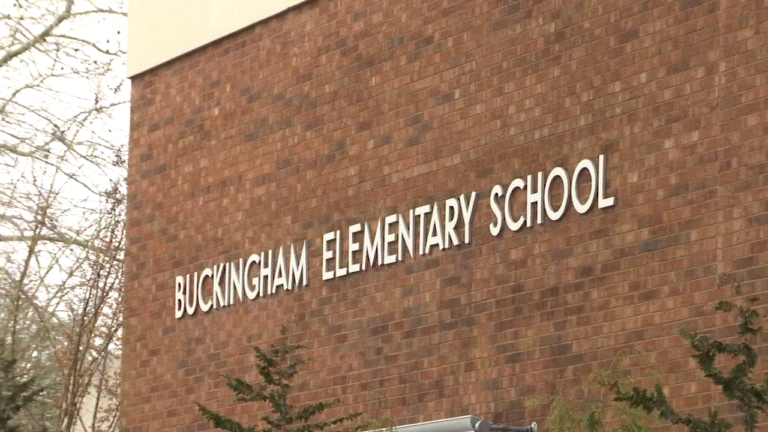 A local Maryland school is receiving national recognition for their outstanding academic performance over two consecutive school years.
Buckingham Elementary School in Berlin is just one of 63 schools across the country to be recognized as a Title I Distinguished School.
The Title I Distinguished Schools program recognizes schools in a variety of different categories.
Karen Marx, Buckingham Elementary School's Principal said, "Well the official category that we received a distinguished award in is two consecutive years of academic performance."
The Title I achievement comes with certain benefits for the school.
Marx said, "You know with Title I, it's over 50 percent free and reduced meals, so if we have got students coming from households of poverty that we are not limiting their ability to strive both academically and behaviorally and it was great to be included in that group."
Title I Coordinators are encouraging BES to share those benefits with other local schools.
Michele Hampton, a Specialist for Title I part A and Coordinator for Title I part C said, "I'm sure BES will join me in sharing their success with all the schools in Worcester County since all of them are experiencing some noticeable success as well."
Despite other schools success, Title I program coordinators have been encouraging others to follow Buckingham's example.
They suggest that schools mimic the way BES frequently checks its data and statistics and acts on it.
Hampton said, "They have regular school improvement team meetings. They look at their data, they were able to present to me their middle of the year data and they made an action plan according to the data their strengths. They recognize their strength,s but they also see the places they need to continue to work on and they have an action for the remainder of the year."
Title I is the largest federally funded pre-college education program in our country. It provides funding to school districts to aid in the education of economically disadvantaged students.
The 2017 Distinguished schools were honored in Philadelphia earlier this month.