DSP: Two arrested after search for wanted woman in Milton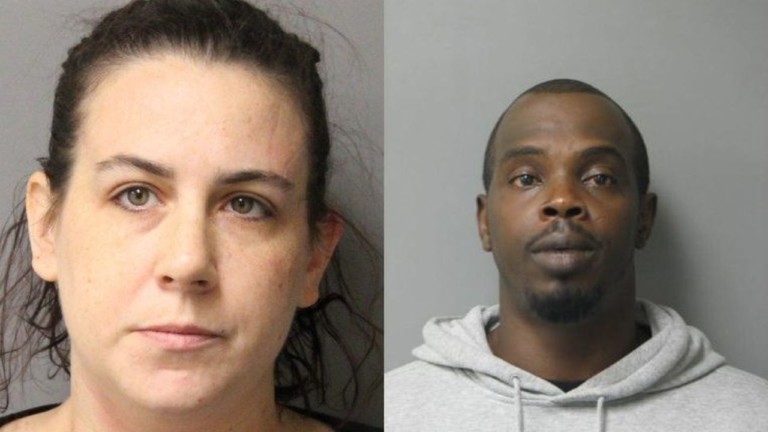 Two people are in custody, after authorities say a search for a wanted woman resulted in a man attempting to evade police by jumping through a window, in Milton.
Delaware State Police say on Thursday, around 6:30 PM, members of the Governor's Task Force (GTF) responded to a residence, in the 20000 block of Harmon Drive, in reference to locating 30-year-old Marissa Mess, of Millsboro. Troopers as Mess was wanted by the Newark Police Department for endangering the welfare of a child and violation of probation. GTF says they had information that Mess was actively living at the location along with another subject, who was currently on Level III probation.
Once on scene, investigators knocked on the side door of the home several times and received no answer. Authorities reportedly herd people moving around inside and heard a woman's voice. After several minutes, police say Marissa Mess's mother, 54-year-old Cheryl Mess of Millsboro, answered the door and indicated that Mess was not home. The 54-year-old reported stated that she was the only one present in the home.
According to the report, probation officers entered the home and found 37-year-old Lenear Kellam, of Millsboro, attempting to flee out of the back door. DSP says Kellam ran into a back bedroom and exited the house by crashing through a closed window, which caused the glass to break. He then reportedly began to flee on foot and was ordered to stop and get on the ground. As Kellam continued to flee. a detective deployed his taser and eventually took him into custody.
Authorities report that Kellam was found to be in possession of six bags of heroin and approximately 4.98 grams of marijuana. He wa apparently taken to Beebe Medical center by officers due to his injuries he sustained from jumping through the window. He was treated and released back into police custody.
As the investigation continued, troopers say they found 30-year-old Mess hiding in a bedroom closet. When Marissa Mess was taken into custody, detectives say drug paraphernalia was located on the floor of the closet directly where she had been hiding.
Kelam was charged with criminal mischief, resisting arrest, conspiracy third degree, possession of heroin, possession of drug paraphernalia, and possession of marijuana. Kellam also had an active warrant out of Troop 5 for resisting arrest and three capiases for violation of probation, failure to appear in court and failure to pay fines. He was turned over to Sussex Correctional Institution on $29,000 cash only bond.
Mess was charged with resisting arrest, conspiracy third degree and possession of drug paraphernalia. She was turned over to the Delores J Baylor Women's Correctional Institution on $9,000 cash only bond.
Cheryl Mess, Marissa's mother, was charged with hindering prosecution. She was issued a criminal summons and released.