DSP Investigates fatal head-on crash in Bridgeville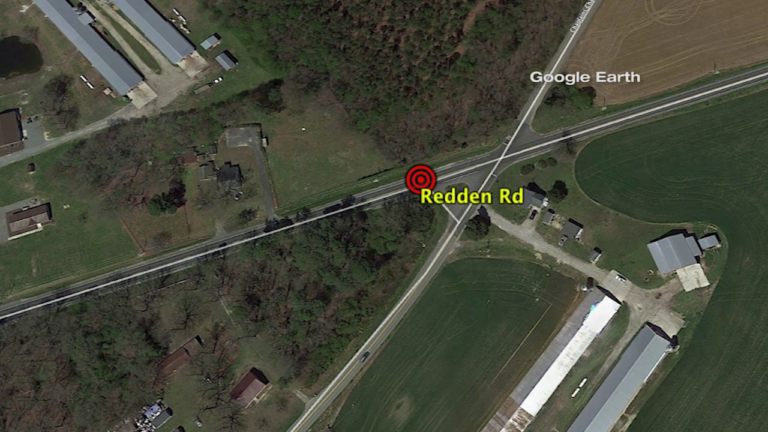 Police are investigating a head-on fatal crash that occurred Sunday afternoon in Bridgeville.
Delaware State police responded to Redden Road just west of Chaplains Chapel Road after two vehicles collided.
Authorities say that just after 3:00 PM, an 82-year old Bridgeville man was traveling eastbound in a Chevrolet Silverado pickup truck on Redden Road when he, possibly due to torrential rainfall, crossed the center line and crashed into a Kia Sedona minivan driven by a 66-year old man with two child passengers.
The 82 year old, who was identified as Ernest McBroom, was not properly restrained. He was taken to Nanticoke Memorial Hospital where he was later pronounced dead.
The 66-year old Georgetown man and one of the children were taken to Nanticoke Memorial Hospital and treated for non-life threatening injuries. The other child was also taken to the hospital but did not sustain any injuries from the crash.
Police say impairment does not seem to be a factor in this crash. Redden Road west of Chaplains Chapel Road was closed for approximately 3 hours while the crash was investigated and cleared.
The Delaware State Police Collision Reconstruction Unit is continuing their investigation into this incident.