Delmarva officials react to failed vote on Immigration legislation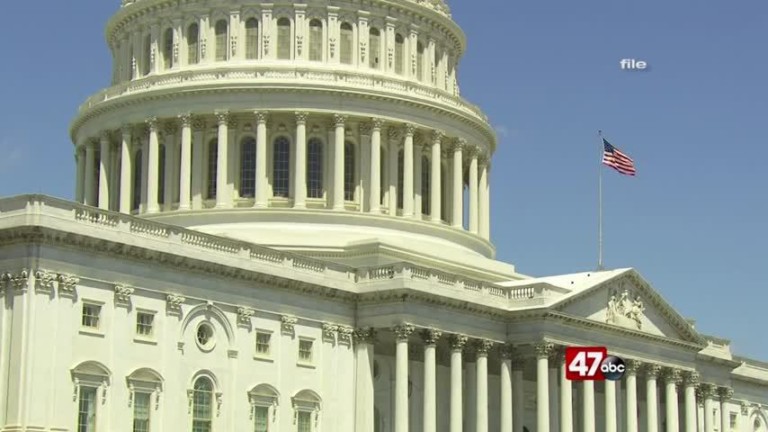 Delmarva elected officials react after the lawmakers rejected the Trump administration's proposed immigration bill.
On Thursday, the United States Senate rejected a President Donald Trump's proposal that would create a 10- to 12-year path to citizenship for young immigrant "Dreamers" in exchange for $25 billion to build President Trump's proposed wall, according to the Associated Press (AP). Among the other included stipulations were tightened restrictions on relatives that legal immigrants could sponsor for citizenship and an end to a visa lottery aimed at boosting diversity among immigrants.
The senate voted 39-60, well below the 60 votes needed for approval.
Local lawmakers reacted to Thursday's vote:
On Twitter, Senator Chris Coons (D-Del.) says, " I'm very concerned about the fate of Dreamers in Delaware and across the country who now face an uncertain future with real risk of deportation, and I will continue working across the aisle to try and find a solution however I can." See full tweet below.
In a statement, Senator Ben Cardin (D-Md.) says, " I am bitterly disappointed by the failure of the Senate to pass legislation to protect the Dreamers. The president clearly does not want to find a legislative solution to this crisis he created in September when he put an expiration date on the backs of Dreamers. By embracing extreme proposals that would tear apart families, and by threatening to veto bipartisan legislation, the president – once again — has poisoned good-faith bipartisan negotiations and made it nearly impossible to find a viable, compromise solution. The American people strongly support protecting the Dreamers and oppose deporting them from the country they call their home. These are real children with real families whose lives are in jeopardy because of President Trump. Dreamers and those with Temporary Protected Status (TPS) do not deserve to live in uncertainty. This fight is not over. We will continue to fight for their legal protections."
On Thursday, Virginia Senator Tim Kaine said, "President Trump created a crisis, asked Congress to clean up his mess, and when we reached a compromise that delivered on his promises to protect Dreamers and boost border security, he refused to take yes for an answer and tanked the deal. I'm disappointed, but I won't give up on protecting Dreamers from deportation. La lucha sigue – the fight continues."
Senator Mark Warner (D-Va.) reacted to Thursday's vote saying, "I'm extremely disappointed that our reasonable, bipartisan compromise failed to garner the 60 votes needed to move forward. I will continue to work with my colleagues to protect the Dreamers, who know no other home but America."